Start-ups, investors and entrepreneurs – EDHEC Global MBA participates in prestigious Plug and Play Venture Capital Programme
A unique opportunity to dive into a world-class start-up ecosystem with access to a global network of like-minded entrepreneurs
Reading time :
28 Sep 2021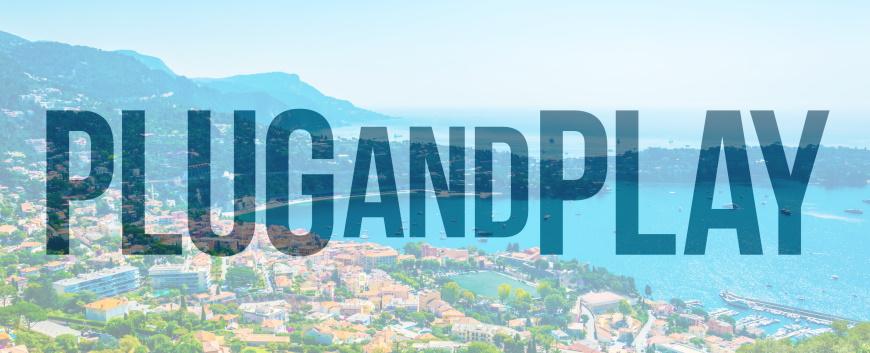 Once again, four of our talented Global MBA candidates have been chosen to participate in this exciting programme - a unique opportunity to dive into a world-class start-up ecosystem with access to a global network of like-minded entrepreneurs
Connecting entrepreneurs, corporations, and investors with university talent
Based in Silicon Valley, Plug  and Play connects tech start-ups to the world's largest corporations through accelerator programmes, corporate innovation partnerships, and investment opportunities. Since 2010, the Plug and Play University Partnership Programme offers participants first-hand experience in venture capital while university startups gain access to a global network of investors and entrepreneurs.
Over the past ten plus years, the programme has steadily gained momentum and exposure. When EDHEC started working with Plug and Play, there were just 35 universities involved. Today, around 50 of the world's top higher education institutions from Europe, Asia and America provide a unique platform for a global learning experience. Participating universities and business schools include Princeton, Harvard and Stanford; Tokyo, Zhejiang and Singapore; Oxford and Cambridge, LSE, St. Gallen just to name a few.
An exciting opportunity to learn more about venture capital
Divided into four core themes - Money Tech, Smart Tech, Health Tech and Commerce Tech - Plug and Play's remote university programme gives participants of all backgrounds the opportunity to practice and apply skills from their fields to venture capital. For seven months, four selected students from each participating school will exchange with VC experts and students from around the world.
"The Plug and Play initiative is an amazing opportunity for EDHEC and for students like me that are motivated to get involved and know more about entrepreneurial ecosystems. You learn about new industries as well as gain a deeper insight into the whole venture capital process and innovation ecosystem. It was a really challenging initiative and a big commitment, but it was an invaluable experience." Carole Chomat, Global MBA 2019
EDHEC's next generation of VCs and Entrepreneurs
Soumaya already has seven years of experience in start-up incubation, acceleration and financing. She is now ready to capitalize on her experience and leverage it in the Venture Capital industry.
Mohamed has a background in engineering and project management and international experience from working and studying in France, Japan and Saudi Arabia. The Plug and Play Venture Capital experience will complement his skills and the classes taught in the EDHEC Global MBA programme.
Budding Investment Analysts
Our four Plug and Players have challenging but stimulating times ahead of them. As Investment Analysts, they will work on real-world projects like reviewing proposals and consulting for Plug and Play and its partners, helping them to make more informed business decisions. Last year, our team evaluated around 40 companies per week! They will be guided and supported through weekly educational calls with members of the Plug and Play Investment Team.
"The experience is highly educational and invaluable for anyone wanting a career associated with start-ups. It also allows our MBAs to prepare for work in emerging organisations or even intrapreneurship in established firms. It will expand their global business network and gives them the opportunity to network with VC experts and peers from the best business schools in the world." said Spencer Hamilton, Director of MBA Career & Corporate Services
Are you ready to transform your career? 
Download the brochure to find out how the EDHEC Global MBA will give you the tools, knowledge and confidence you need to accelerate your international career