Study sustainable development and technological impact across continents
WHAT IS BACKGROUND PRIOR TO EDHEC? After my bachelor's in Technology and Management from Technical University Munich (TUM) in 2017, I started working as a management consultant for Goetzpartners, an…
Reading time :
26 Nov 2020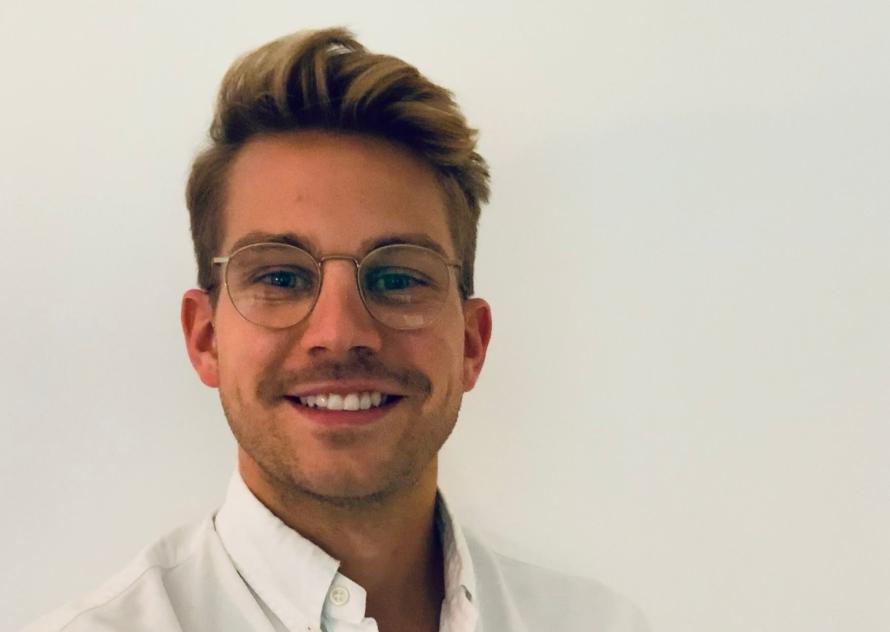 WHAT IS BACKGROUND PRIOR TO EDHEC?
After my bachelor's in Technology and Management from Technical University Munich (TUM) in 2017, I started working as a management consultant for Goetzpartners, an international independent advisory firm for strategy, M&A, and transformation based in Munich. I was engaged in various projects, such as restructuring a major Asian IT print service provider, a transformation program for a global telco provider in Guinee, and Commercial Due Diligences in the healthcare sector, among others.
Most importantly, I decided to pursue a degree in MiM GETT as the programme offers a unique approach to deliver a comprehensive business education while focusing on sustainable development and technological impact. Secondly, I am deeply convinced that I will grow both professionally and personally by studying and living on 3 different continents. Besides, EDHEC's reputation is particularly known for hands-on education which I find extremely valuable.
COULD YOU TELL US ABOUT YOUR TRANSITION FROM YOUR ENGINEERING STUDIES TO BUSINESS?
In my bachelor, I studied 70% business and 30% mechanical engineering. This gave me a balanced quantitative education and allowed me to understand the basic theoretical and practical principles of mechanical engineering. Moreover, it helped me significantly as a management consultant to understand businesses, products, and problems in those industries holistically. Through a degree in MiM GETT, I want to complement my experience and skills with a view on the sustainable, societal, and technological impact on business and industries. 
HOW HAS BEEN YOUR JOURNEY AT EDHEC SO FAR?
So far, I have really enjoyed the personal interaction with professors and fellow students. The courses are characterised by many group cases and discussions, which I find one of the most efficient ways to understand and get to the heart of problems. The class is balanced by students of different cultures and backgrounds. Most of them are French native speakers. Unfortunately, the pandemic situation forced the university to shift most of the classes online. Nonetheless, the coordinators try their best to still offer us some offline experience. Hence, I am already looking forward to our time in Korea, where life seems to be more "normal".
WHAT ARE YOUR ASPIRATIONS FOR THE COMING STEP?
For my next step, I will be attending classes at SKK in Seoul from January to May. My plan is to prepare for Seoul by learning some Korean (through our Korean class in Paris) and get familiar with the culture. Compared to the more general business classes in Paris, those in SKK are more specialized. Thus, I will choose some electives that fit my goals and interests. Besides the classes, I will try to immerse myself in a different atmosphere and learn from Korean culture.
WHAT ARE YOUR JOB ASPIRATIONS?
Since I am still employed at Goetzpartners, I will return to management consulting after completing my degree in MiM GETT. Before starting the GETT programme, I was involved in projects across different industries and businesses. After graduation, I plan to specialize in projects with an emphasis on technology and sustainability. However, my long-term goal is to be an entrepreneur with my own company that has an impact on a sustainable future. The GETT programme together with my experience in management consulting give me the theoretical and practical skills to realize my plan.
DO YOU HAVE ANY ADVICE FOR FUTURE EDHEC STUDENTS CHOOSING GETT?
The most important thing is to be very open-minded and take the chance to collect as many experiences as you can through the journey across three different continents. This time will be unique and unforgettable, so try to be aware of your experiences. Furthermore, use the class discussions and group works to prepare for professional life after graduation, as you need to speak up and explain your thoughts, opinions, and arguments to succeed in the business world. Lastly, be conscious of your short and mid-term goals, so that you can leverage the input from the GETT programme in the most efficient way.