Supportive leadership and CSR: What NewGens expect from companies
A study by the EDHEC NewGen Talent Centre reveals that while future graduates of higher education have a generally positive vision of companies, they are not naive. They expect companies to develop…
Reading time :
6 Dec 2019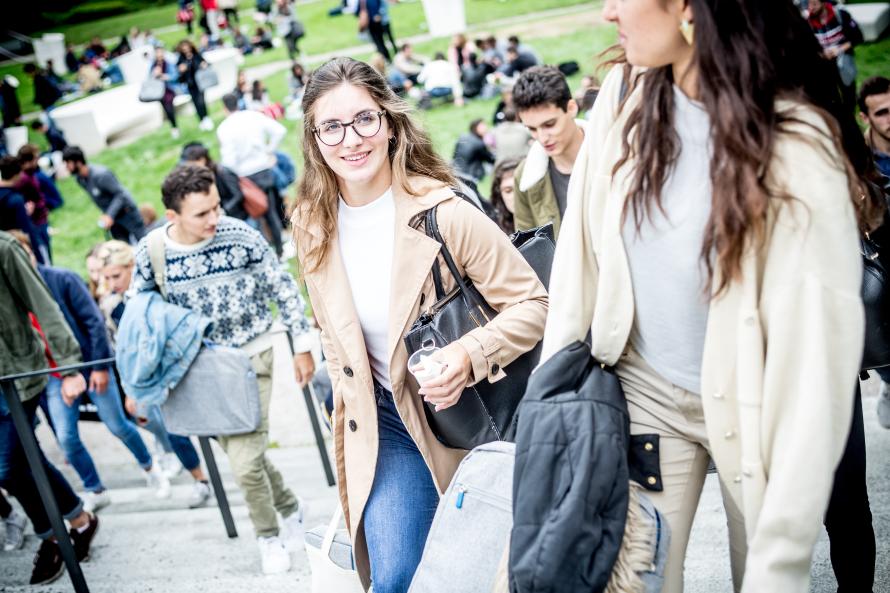 A study by the EDHEC NewGen Talent Centre reveals that while future graduates of higher education have a generally positive vision of companies, they are not naive. They expect companies to develop their commitments to social and environmental issues.
Young people have a generally positive image of companies -  an important finding from our study "NewGen for Good: How will the new generation transform companies?". Indeed, 88% of future graduates responding to our survey said they have a "positive" (69%) or "very positive" (18%) view of the business world.
For the 2,700 students interviewed, who are at the end of their second year of studies in higher education, companies are "economic hubs", who play "a central role in world affairs", because they "create jobs" and "advance causes". For those reasons, the new generation believes "that change occurs through companies".
Future graduates believe that "companies have the power to transform human beings" by providing a platform for reaching beyond one's limits. Companies, perceived as "a place for meetings, networks and socialisation", are the stage for a collective adventure. But young graduates also believe that companies have the economic power and therefore the responsibility to make a difference.
Not naive
Despite their positive view of companies, young people are not naive in terms of what to expect of their professional lives. They are very aware that efficiency can be achieved "to the detriment of personal development and human relations".
Companies are sometimes perceived as being out of touch with today's world describing them as "outdated", "vertical and complicated", "inefficient", and lacking in diversity.
Indeed, 61% of the future graduates surveyed believe that companies are likely to undergo major changes over the next 5 years.
The key transformations they hope for concern work relations and respect for individuals (57%). They seek leaders who are supportive and the optimisation of working conditions, because "well-being, as opposed to ongoing pressure, leads to better results ", as one survey participant underlined.
The second most desired transformation (46%) regards respect for the principles of sustainable development and corporate social responsibility (CSR). This trend is more pronounced among the women surveyed. According to future graduates, the company must "improve its impact on society" by taking greater responsibility for its "ecological footprint".
Values to be carefully considered
Finally, future graduates want companies to transform the way they deal with issues by taking a fresh look at the problems encountered (45%). The aim is to "Simplify decision-making in companies by flattening the hierarchy and encouraging people to consult with the most relevant levels of decision-makers, based on the issues being addressed."
This study is an important tool for recruiters as it shows strong evidence that future graduates will choose their company first and foremost according to their values. That is their number one priority, more important even than salary or career management policies. In response to the question "how important would you consider each of these criteria in choosing your employer?", NewGen's most frequently replied with statements regarding employee diversity and a company's approach to CSR.
As the PACTE law is being implemented and companies are developing their "raison d'être", this is valuable information to consider when planning your future recruitment.
[button type="link" link="https://careers.edhec.edu/sites/careers/files/edhec_newgen_for_good.pdf" class="line-color"]Read the full study >[/button]