Upcoming GMAT exam changes: Understanding the future of business school admissions
As the world of business education constantly evolves, so must the tools used to assess and select top-tier candidates. The Graduate Management Admission Test (GMAT), a well-established standard in this process, is set to undergo a significant transformation to better meet the needs of prospective students, including those aspiring to join the Global MBA programme at EDHEC.
Reading time :
1 Jun 2023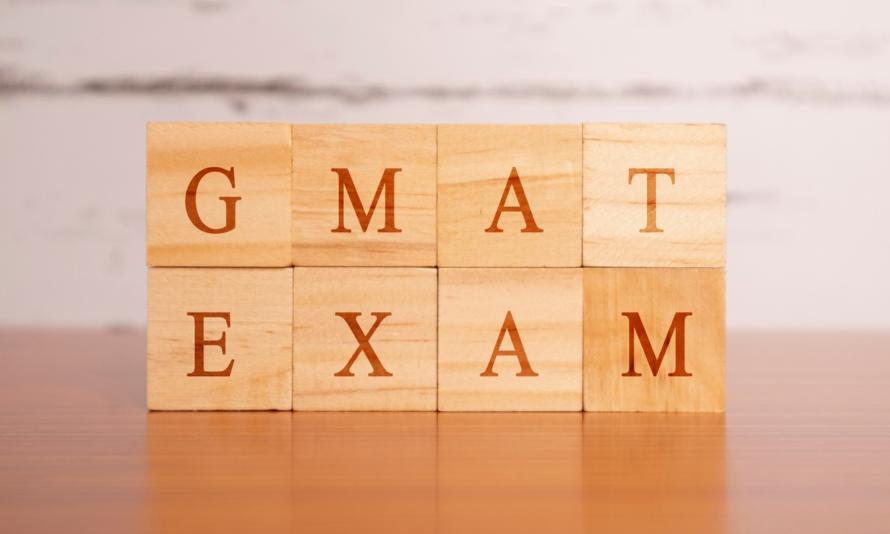 Explore the upcoming changes to the GMAT exam. This highly anticipated revamp aims to enhance the testing experience for business school candidates and improve the admissions process for the next generation of business leaders. 
The current GMAT exam format 
The GMAT exam has long been a reliable and comprehensive measure of a candidate's potential for admissions into business schools. Serving as a cornerstone of the selection process for prestigious institutions, the GMAT exam has helped to identify individuals with the aptitude and skills necessary to thrive in rigorous business administration and management programmes. The current version, with a duration of 3 hours and 7 minutes, comprises four sections: 
Verbal Reasoning - 35 questions, 65 minutes - evaluates critical reasoning and reading comprehension skills 

Quantitative Reasoning - 31 questions, 62 minutes - evaluates problem solving skill 

Integrated Reasoning - 12 questions, 30 minutes - evaluates multi-format analysis skill 

Analytical Writing Assessment – 1 question, 30 minutes - evaluates critical thinking and effective communication. 
This version of the test will remain available until early next year. 
The GMAT Focus Edition: Streamlined and efficient 
The new GMAT exam to be introduced in Q4 this year will be significantly shorter, with the duration of the test reduced by almost an hour. This major transformation is designed to ease stress for test-takers without compromising the exam's credibility and dependability. 
Here are the key changes to each section of the GMAT Focus Edition: 
Verbal Reasoning: This section will be reduced from 65 minutes to 45 minutes with 23 questions instead of 35 questions and no longer include Sentence Correction questions. 

Quantitative Reasoning: This section will be reduced from 62 minutes to 45 minutes with 21 questions instead of 31 questions and no longer include Data Sufficiency questions. 
Integrated Reasoning: The current Integrated Reasoning section will be replaced by the new Data Insights section, which will consist of 20 questions and last for 45 minutes. This section will evaluate a candidate's data literacy skills. 

Analytical Writing Assessment: This essay section will be removed from the GMAT exam. 
By refining the testing experience, the updated GMAT may encourage more individuals to apply to business schools. The exam will continue to serve as a vital component of the admissions process for business schools like EDHEC, ensuring that their programmes remain at the forefront of business education and continue to attract high-caliber talent from around the world. 
An evolving tool for business education 
The redesign of the GMAT exam marks a significant milestone in the evolution of business school admissions assessments. The new GMAT Focus Edition is set to become a more effective and concise assessment tool while preserving its rigor and dependability. With a duration of 2 hours and 15 minutes, refined sections, and multiple-skill evaluation, candidates can expect an improved testing experience that accurately measures their potential to excel in business programmes. Registrations for the GMAT Focus Edition will open on August 29, 2023. 
For ambitious students looking to join leading business schools, such as EDHEC, the GMAT exam remains a crucial component of the admissions process. The revamped GMAT exam underscores the commitment of business schools to identify and welcome the most talented and versatile candidates who can become the future leaders of the business world. Additionally, the EDHEC Global MBA Scholarship of Excellence, rewarding outstanding GMAT scores, provides an opportunity for students to benefit from up to 50% off tuition fees. By adapting to the upcoming changes to the GMAT exam, prospective students can take an important step towards achieving their academic and professional goals.
Ready to move towards your MBA journey? Apply now, send your GMAT score later!
Start the application process, and submit your GMAT score when available to complete it. Don't forget the Scholarship of Excellence for outstanding candidates. Take the test early to allow for potential retakes or to secure a score-based scholarship.