Why EDHEC is the premier business school to study finance
Choosing where to go to school is as important as choosing what to study. Your ability to gain knowledge and make the professional connections, that lead to success, are often determined by the…
Reading time :
15 Feb 2018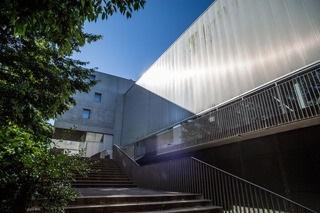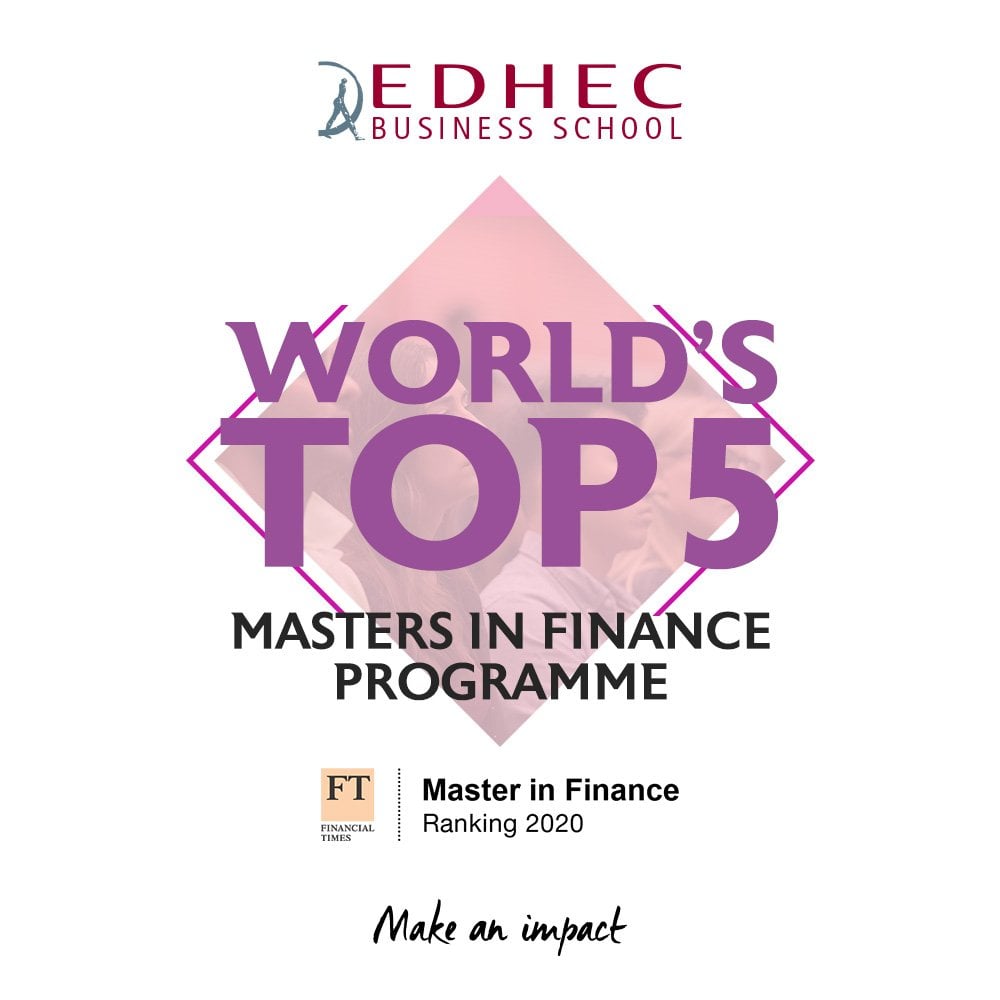 Choosing where to go to school is as important as choosing what to study. Your ability to gain knowledge and make the professional connections, that lead to success, are often determined by the qualities and capabilities of your school.
To evaluate the strength of a school it is important to know what it has to offer beyond its ability to administer classes in the subjects that interest you. For students wanting to study Finance, this means you need to know, how does the school support your desire to learn complex ideas, make professional connections, and prepare you to compete at an international level.
Cathy PAGAN, International Admissions Manager, and Laurent DEVILLE, PhD, Finance Professor, hosted a webinar to introduce you to the different finance programmes at EDHEC. In this Webinar, you will learn about our innovative and specialised approach to learning, our elite teachers and research faculty, and the close relationships we share with leading companies and industry associations. It is the strength of these elements that influence the success of our high international rankings and in securing jobs for our graduates.
Please watch the replay our webinar: Why EDHEC offers you the best choice in Master of Finance. to discover more about the range of our academic programmes in finance and why EDHEC is one of the best school to study finance in France, and the world.
Three reasons why EDHEC is a Great School to Study Finance
1. Our location
We help our students to build relationships with the business world. Our ability to create professional opportunities and sustain a global community serving the values of excellence, innovation and entrepreneurship is a core strength of the School.
A short distance to Paris, London and Milan, our location, near Europe's international business centres, makes it easy to maintain our close ties with the corporate world. Students not only benefit from on-campus visits by today's leading executives they also travel off-campus to network with leading global enterprises.
The Nice campus, where EDHEC offers its Finance programmes, is on the French Rivera; the economic hub of the South of France. Monaco, Cannes and Sophia-Antipolis, the largest cluster of ICT companies in Europe, are all just minutes away from your classroom.
Networking opportunities are expanded by participation in Student Associations and access to the EDHEC Alumni Community. Enrolment gives you lifetime membership to a 30,000-member global-organization; the EDHEC Alumni association.  
Recent Placement Reports will help you to ascertain the power of EDHEC's network.  It is a great way to evaluate how our location, professional ties and engaged student body give you access to the leaders in your industry and provides you with benefits throughout your personal and professional life.
2. The expertise of our instructors
The professors in the EDHEC Master in Financial Economics programmes are at the forefront of their profession. The publication record, professional experience and research led by our professors is confirmed by academia as well as the market needs of business.
An example is the recent, study published in the European Management Review showing that Philippe Very, EDHEC Professor of Strategy, is one of the most prominent authors in the world for his scientific collaboration in Mergers & Acquisitions.
Our ambitious research policy has led us to create several research centres to meet international academic standards and make the results available to businesses and policy makers. The most prominent being the EDHEC-Risk Institute. You will find on our website more information about our faculty and researchers and the high-quality of their work.
3. The structure of our educational programmes
The EDHEC Master in Financial Economics programmes have equal impact on skills and careers. You will learn to deepen your analytical thinking, develop practical skills, and design creative strategies for business success. Our teaching methods balance the academic rigorousness of a core curriculum with agile blended and applied learning methodologies, and personal performance coaching.
Graduates of the EDHEC Master in Financial Economics programmes—MSc in Finance, MSc in International Accounting & Finance, MSc in Corporate Finance & Banking, MSc in Risk & Finance, MSc in Financial Markets—become innovative thinkers who can easily adapt to change and excel in complex situations. You will learn to master all of the specific knowledge, abilities, and personal attributes required for success in life and the business world. To learn more about our programmes, visit our website to discover which Financial Economics MSc is right for you.
Related Links