WINFIN : "Sisters Are Doing it for themselves"
"There was I time when they used to say behind every great man, there had to be a great woman. But in these times of change, it's no longer true…sisters are doing it for themselves, so we're coming…
Reading time :
6 May 2021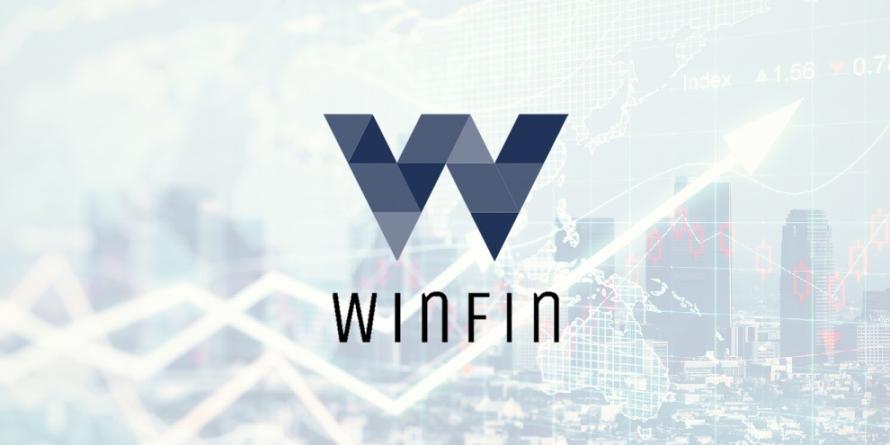 "There was I time when they used to say behind every great man, there had to be a great woman. But in these times of change, it's no longer true…sisters are doing it for themselves, so we're coming out the kitchen cause there's something we have say to you…"  Annie Lennox (1991).
Perhaps the above words would come to mind if you meet Valentine Guerni, WINFIN events Manager, or Marie LeGrand, WINFIN president. They can only be described as two determined and highly motivated young ladies wanting to make an impact on women's equality in the workplace.
More than a generation ago the above song by Annie Lennox, rang in the ears of most female students: an anthem of empowerment to many of them. And why? Simply because they would inevitably face a male-dominated workplace with a board room reserved to suits and ties. Thankfully, however, a significant change has been made since this popular song.  Indeed, that invisible but still, at times, perceptible glass ceiling is rapidly lifting.
EDHEC is a leader in ensuring its female students are equipped to succeed and go far. Known around the world for its bright, outgoing, and "can do" female students, these talented young women have been groomed to succeed. EDHEC is a school that recognizes the importance of diversity, all-around excellence, and equality in education. Emphasizing always the need to nurture its students' educational initiatives both in and outside the classroom, the results speak for themselves.  FE Track is no exception to this, and it is extremely proud of its numerous female high achievers working in the Industry.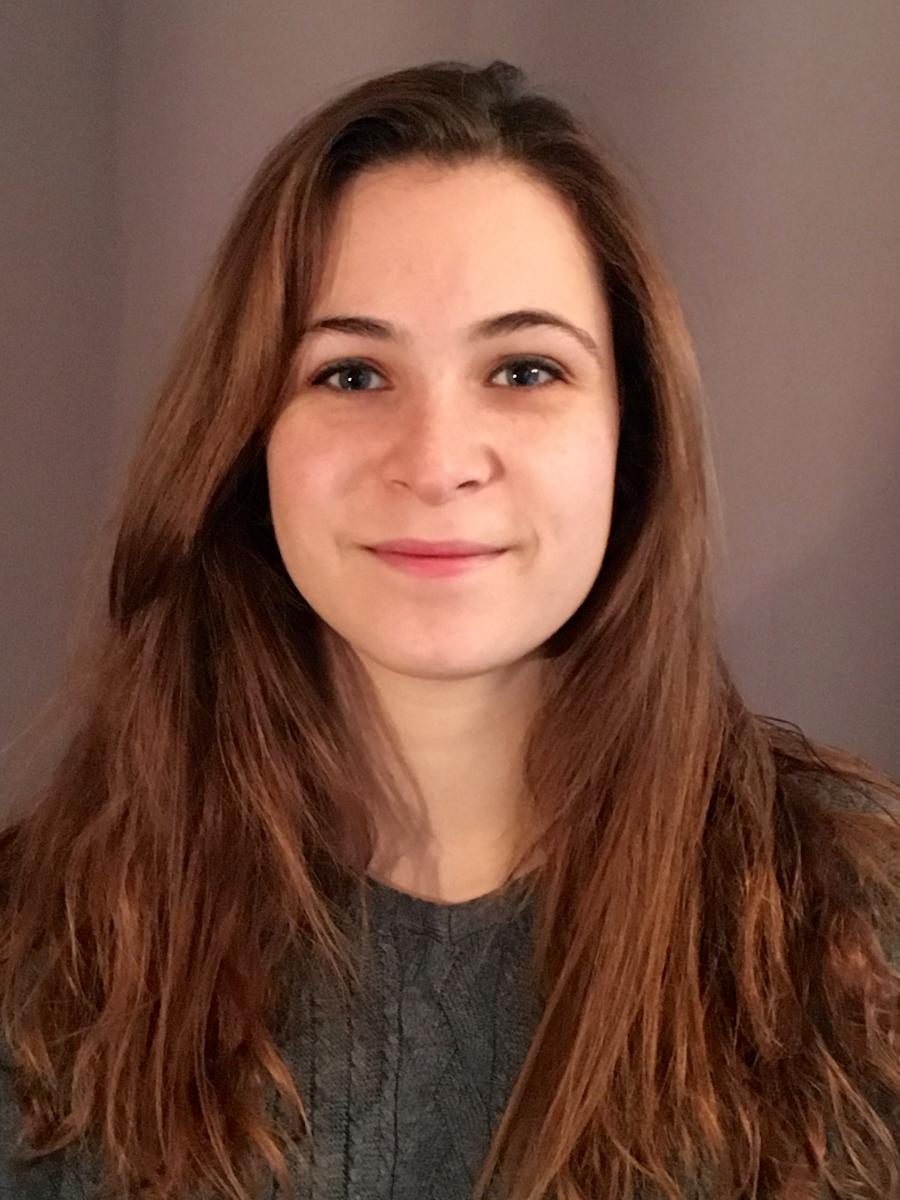 We took our time to interview Valentine Guerni, (MSc in Corporate Finance & Banking) - a determined young lady who is ready to make an impact for women in the Finance Industry. The recent organizer of a webinar with PwC, she described what motivates her, the organization of their recent highly successful event, and her own vision for fellow women working to reach the top of an extremely competitive industry.
Firstly, can you tell me about WINFIN
Sure… WINFIN stands for Women in Finance. Our aim is, of course, to promote women in their careers. We're driven by a wish to see an equal workplace. However, perhaps I should emphasize that, for us, it's not about leading an "anti-male" campaign. Our aim is not that at all. It's all about a fair playing field. We don't believe in exclusion. Our buzzword is inclusion. We want a situation where women can level in their careers with their fellow male colleagues. 
I know that you recently organized a great event. Could you tell me a little more about it?
Yes, it all started during my interview for an M & A position in PwC which I will start in June 2021. During the interview, I got the chance to talk a little about WINFIN. They showed a keen interest in our club and got back in touch with me not long after to suggest the possibility of doing an event together. PwC put me in contact with Laure-Anne Feucherolles, Campus Manager PwC.  Laure-Anne has a very patient and encouraging personality. She is very open-minded and very implicated in her field. She proposed that we worked together to organize a roundtable and we managed to organize everything in less than a month. The event was well received and, according to our post-event polls, it was highly appreciated. I think this is because it touched on case studies and gave interview advice. Attendees participated well and there was a good amount of interaction thanks to the PwC collaborators present at the event.
Marie Legrand our president, really gave me a lot of support which was great, and we were proud of the results at the end of the day. We had 30 people online which was great.
Are you going to do other events with PwC?
Price Waterhouse has subsequently agreed to continue to develop a WINFIN partnership which is excellent news for us.  This means that certainly next year there will be more events like this. They indicated that they would be prepared to send some of their business analysts on campus which would be great. The aim would be to share their professional experience with WINFIN members.  Perhaps we will organize some events next year which are competition-based. Who knows?... We are bursting with ideas and we are very determined to develop WINFIN and this partnership to the maximum.
What motivated you to become to be an active member of WINFIN?
Well, certainly many factors. Probably first and foremost would be on how I ended up doing Finance. Straight after leaving high school, I did one year of medical school. It was blatantly clear after one year that medicine was really not for me. Straight after this first year, I decided to change direction and chose to study Economics and Management. I decided to specialize in Audit, and I think this decision was probably because a lot of women specialize in this area. However, when on a university exchange in the USA, I discovered finance.  Although I continued at this point to study Audit, I kept thinking that it would make perfect sense to discover Corporate Finance. I thought at the time, look I'm great at mathematics, I liked the finance courses during my international exchange, so why not?  So, I applied for and was accepted to study at EDHEC in the Financial Economics Track in Nice. During my first week, I was totally lost with brilliant students talking about technical words that I didn't know. Now I am all good thanks to my studies, but I guess that it was at this point that I realized that I had not been given helpful career guidance in secondary school.
I know that I am not alone in feeling a bit lost to choose my career path. I was given no clear guidelines in secondary school on how to choose a profession most suited to me. I know that I am not a unique case as I have been a private math teacher for high school students. While doing this, I witnessed the same pattern and realized that things still need to change regardless of all the progress that has already been made.
What role do you think WINFIN plays in helping an EDHEC graduate?
It is a plus to study at a top educational institution, like our own, with excellence in financial training. At WINFIN, there is a clear mix of nationalities and a real exchange of cultures which creates an extremely positive mindset. We aim to provide additional tools and develop a real mind-share amongst our members.
What in your eyes, has been the stumbling block?
I believe that many women's career decisions are often based on the communication signals they receive from an early age. The message given in certain institutions is that some professions are more suited to men rather than women. There is still a high percentage of women who are not being orientated properly right from secondary school.  This is a key moment in life. It's when, after all, we should be equipped to make informed decisions as to our choice of higher education.
Women should be promoted more towards top jobs. Their place is not to remain in the shadow of their male colleagues. I must stress again though, that for me, it is important that we create a level playing field. Once a real balance is established, I wouldn't want to see a swing in the other direction either. Women should never be placed as superior. This would defeat the purpose.  It is finding that real balance which counts. It's true we are getting there. Progress in Europe has been varied with some more conservative countries taking longer to make significant changes.
In your opinion, how far do you think we need to go to have complete equality?
It's difficult to say really as it depends on each profession. All I can say is we are getting there. Companies do realize the potential a woman can bring to a company. It's a lot better already and it's going in the right direction.  We have already come a long way, and more is coming.
What would be your one last word about equality?
After all, we are all the same – Biologically, of course, we are different, but intellectually speaking and in the context of our ability to do a job, we are the same. Once given the necessary education and the right tools to be professionally equipped to do a job, whether we are a man or a woman, we have the same capacities to perform equally well. We can do things. It's simply the know-how that is sometimes missing, that's all.