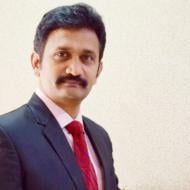 Sachin Kamble
Professor
Foresight, Innovation and Transformation Chair Member
Main contributions
Journal of Business Research (2022), Production Planning & Control (2021), International Journal of Logistics Management (2021), Supply Chain Management (2021), Annals of Operations Research (2021), Technological Forecasting and Social Change (2021), International Journal of Production Economics (2020 ; 2021), Computers & Operations Research (2020), International Journal of Production Research (2019 ; 2020 ; 2021), Journal of Cleaner Production (2020 ; 2021), Management of Environmental Quality: An International Journal (2020), Journal of Retailing and Consumer Services (2019), Technology in Society (2019), International Journal of Healthcare Management (2019), International Journal of Productivity and Quality Management (2019), International Journal of Logistics: Research and Applications (2019 ; 2022), Benchmarking: An International Journal (2018 : 2019 ; 2020), International Journal of Managing Projects in Business (2019), International Journal of Productivity and Performance Management (2019), Process Safety and Environmental Protection (2018), Computers in Industry (2018), Computers and Electronics in Agriculture (2018), International Journal of Services and Operations Management (2018)
Discipline:
Operations & Supply Chain
Faculty:
Strategy, Entrepreneurship & Operations
Expertise:
Impact of digital technologies such as IoT, Big data analytics, Blockchain, and Industry 4.0 on sustainable supply chain performance.· Operations and supply chain strategies for manufacturing organisations.· Applications of AI and machine learning in operations and supply chain. Business research methods.
Bio
Dr. Sachin S. Kamble is Professor of Strategy (Operations and Supply Chain Management) at EDHEC Business School, Lille, France. He holds a Ph.D. in Management, MBA in Operations and a bachelor?s degree in Mechanical Engineering. Before joining EDHEC worked with National Institute of Industrial Engineering (NITIE) Mumbai, India. Dr. Sachin?s teaching and research interests include Operations Management, Supply Chain Management, Big Data Analytics, Industry 4.0 and Digital transformation. He has more than 50 authored/co-authored publications in referred international journals and include high impact journals such as Int. J of Production Economics, Int. J of Production Research, Computers in Industry, Int. J of Information Mgmt. and Process Safety & Env. Mgmt. Dr. Sachin has done more than 25 consultancy assignments for leading manufacturing and service organizations representing different sectors such as cement, oil refinery, fertilizer, sea-ports, textile, tyres, and pharmaceuticals. He has also designed and executed various executive development programs for senior level executives in the area of operations and supply chain management. Sachin is a highly acknowledged person in the field of research & loves to conduct research methodology workshops for the students and young academicians.
---
Publications of Sachin Kamble
---
Derniers articles EDHEC Vox