Flash actualité
CALL FOR APPLICATIONS NOW OPEN 
EDHEC Entrepreneurs recruits its next batch of startups incubated at STATION F in Paris.
You want to join the adventure? Apply before January 30, 2023.

The incubation
EDHEC Entrepreneurs is first and foremost three incubators that support more than 50 startups each year. At the Jean Arnault Campus (Lille), at STATION F (Paris) and in Nice with the TECH FORWARD incubator, we support our entrepreneurs for one year to accelerate the development of their startup and to draw new paths. Ready to join us?
A personalized and complete program for responsible business practices
We are convinced that collective intelligence is key to building the companies of tomorrow. That's why we offer:
Every month, a Program Manager is assigned to each startup for a special discussion and follow-up.

A dedicated personal mentor for each startup. An EDHEC alumni (selected by us according to their business expertise) accompanies you for 6 months.

Face to face meetings with qualified professionals from our network of over 300 experts (45 hours of monthly sessions).

Unique support for global performance (economic, environmental, social and societal)
 360° approach
Structuring the company, finding its first customers, financing it, promoting it, hiring its first employees, building a product, developing its impact on the world: for each of these 7 strategic business creation pillars, we provide you with:
Dedicated and renowned experts.

A library of exclusive content. For example, "The startup from a legal perspective".

Partners who bring you additional resources on each pillar according to their expertise.

Collective events and highlights related to each pillar.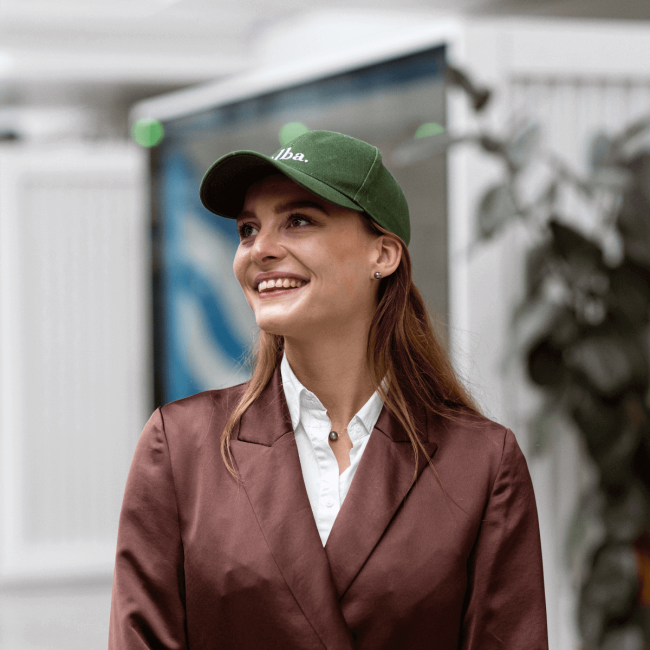 The incubation includes :
The strength of EDHEC's network
More than 100 investment partners, 50,000 alumni, a pool of 8,000 students, corporate partners...
Exceptional experts and mentors 
More than 300 experts continuously accessible, introduction to a mentor selected for its expertise
Many services and resources at your disposal
More than 200 coworking spots, a content library, e-learning, more than 200k€ of exclusive discounts on certain tools, a community of more than 400 entrepreneurs...
Highlights
Workshops and webinars in small groups, challenges, conferences...
3 figures that set us apart
of funding raised
by our incubated startups since 2017
startups are supported
every year
satisfaction rate
of our incubated entrepreneurs
The startups that make us proud
They started with us. Today, they are all grown up.
How to join the adventure?
1
CHECK YOUR ELIGIBILITY
by completing a short form.
2
SUBMIT YOUR APPLICATION
You received a positive answer to the eligibility test? You can now fill in your application form sent by e-mail.
3
PARTICIPATE IN THE PITCH
Your application has been selected? Present your project during a pitch session, in front of a jury of professionals from the startup ecosystem
The call for applications is open to join the TECH FORWARD incubator in Nice!
The call for application is now open to join our EDHEC incubator in Paris at STATION F!
You want to join our incubator at the Jean Arnault Campus in Lille? Call for applications is now closes but you can fill out our pre-application form to be contacted at the opening of our next call for applications.
I PRE-CANDIDATE

A word from Sibylle, Incubation Program Manager
"I have always had great admiration for entrepreneurs: their determination, their resilience, the risks they take by embarking on this exciting but risky adventure... In my opinion, being supported by your peers and benefiting from a caring community is a real asset! It will guide and challenge entrepreneurs throughout their journey. This is what we offer in our incubator. 
My goal? To provide you with the most value during your incubation year. How can I do this? By interacting with you on a daily basis to try to identify your needs and challenges. I will then be able to put you in touch with the relevant resources to unblock problem areas and take you as far as possible."