Broader horizons open when career development is an integral part of your MBA programme
EDHEC's Global MBA programme takes a unique holistic approach to career development, integrating it into the curriculum as a subject intrinsically linked to other career-defining life skills
Reading time :
23 Nov 2022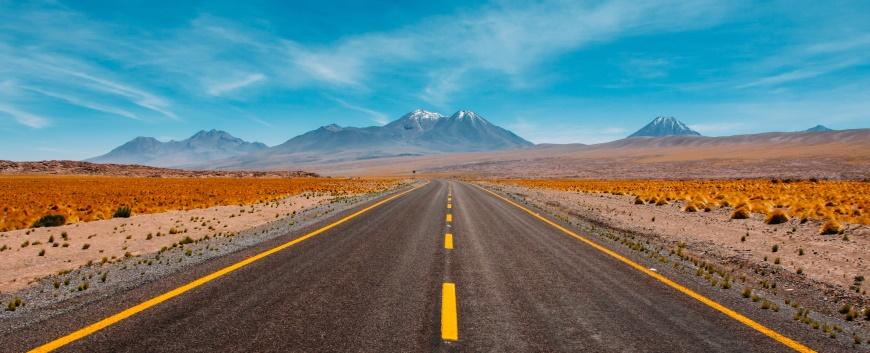 EDHEC's Global MBA programme takes a unique holistic approach to career development, integrating it into the curriculum as a subject intrinsically linked to other career-defining life skills including leadership, communication and strategic thinking. In fact, EDHEC accompanies MBA students and graduates from the day they start the programme – and for the rest of their working lives.
At EDHEC Executive Education, we believe career development is far too important to be relegated to a one-off seminar or coaching session. While the skills our students acquire during their Global MBA journey, from leadership and change management to team-building and decision-making will help them advance or transform their careers, we recognise that career development skills and tools are equally essential for preparing their post-MBA futures.
EDHEC's Global MBA delivers what future-minded students seek. Our GMBA is recognised among the top ten in the world for return on investment, with one of the shortest payback periods (just 20 months), by Quacquarelli Symonds (QS) which assesses 286 full-time MBA programmes worldwide. The Economist's 2022 "Which MBA?" ranking places our GMBA at #3 for Opening New Career Opportunities (90% of our participants are employed within three months of graduation). Our GMBA is a springboard to the world as well: in the Financial Times 2022 ranking, EDHEC's Global MBA is #5 in the world for international mobility in terms of international career opportunities. 
LEAD360: A leadership and career development programme tailored to the personal journey of each student
The EDHEC Global MBA Career Development Team: Cecile and SpencerLead360 is based on feedback and opinions from students, alumni and professors, as well as research in the fields of personal development, leadership and careers. Spencer Hamilton, Head of EDHEC's MBA Career Services, comments: "Much of what is learned during the MBA is essential to people's future career. Lead360 weaves together the interdependent elements of Leadership, Personal Development and Careers ".
CareerSMART: Helping students identify and achieve their personal post-graduation career objectives
EDHEC's CareerSMART programme is a five-part approach aimed at helping MBA students fast-track their post-MBA futures through:
Self-assessment:
Individual career coaching sessions and group-based assessments enable MBAs to pinpoint their individual strengths, motivations, and goals as they design their professional career projects.
Marketing Strategy:
MBAs research and assess job markets that interest them, understanding and developing the unique value proposition that they will bring to their preferred organizations.
Analysis of Sector:
Understanding the macro conditions affecting their chosen sector, as well as those which are specific to the sector, EDHEC MBAs demonstrate their understanding of the issues - and how they will be able to bring solutions.
Relationship Building:
Networking with MBA alumni and other contacts helps EDHEC MBAs to refine their knowledge of their chosen sector and the organizations that interest them, as well as showing their capabilities in formal and informal settings.
Targeted Approach:
MBAs integrate their individual aims, self-knowledge, and understanding of their chosen sector to make targeted approaches to organizations.
With the help of the CareerSMART programme Patricia  and Adriana, for example leveraged the tools in the CareerSMART programme to identify their strengths, choose new career options and make impressive career changes.  
That's our career development goal at EDHEC: "We help students to understand and believe that they're not just generic products. When they can identify what they're good at, what's special about them and which sector they can add value to, they can start making an impact," sums up Spencer Hamilton.
Are you ready to transform your career?
Download the brochure to find out how the EDHEC Global MBA will give you the tools, knowledge and confidence you need to accelerate your international career