How to increase your cultural awareness as a global manager
In today's fiercely competitive business arena, achieving global success is the ultimate career aspiration for many ambitious professionals. One skill fundamental to thriving on the international stage and propelling your career to unprecedented heights is cultural awareness.
Reading time :
20 Nov 2023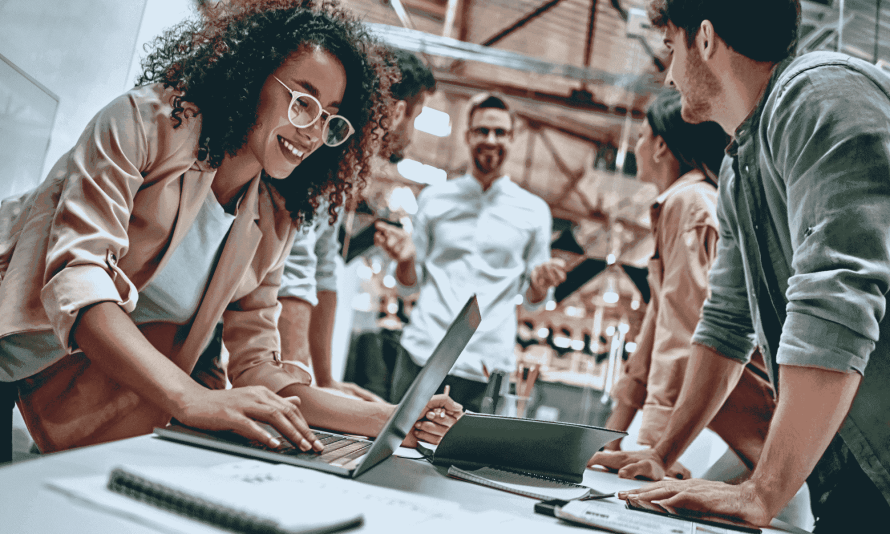 This article explores cultural awareness's pivotal role in a leadership journey that transcends national borders. We'll also consider how enrolling in a Global MBA programme can be your catalyst for developing this invaluable trait, equipping you with the knowledge and skills needed to navigate diverse business landscapes and establish meaningful connections with individuals from around the world.
Unleashing Global Potential: The Power of Cultural Awareness in MBA programmes
Integrating cultural diversity and inter-cultural awareness as a core component of your executive education can empower you to lead confidently and empathetically, with the open and agile mindset capable of leveraging different perspectives in the increasingly diverse global business landscape.
 
With a deeper understanding of cultural nuances, you'll be better prepared to address global challenges, build collaborative partnerships, and seize opportunities that might elude those who overlook the importance of developing cultural intelligence (CQ).
 
In 2022, The Economist acclaimed the EDHEC GMBA as the world's #1 programme for diversity, a testament to our commitment to cultivating a globally enriched learning environment.
 
Furthermore, the Financial Times ranked the EDHEC Global MBA 6th worldwide for international mobility (2023) in terms of international career opportunities. This recognition underscores how our Global MBA equips participants with intercultural competence, providing tangible, globally-oriented skills that boost career prospects.
Cross-Cultural Learning in EDHEC's Global MBA
As globalisation and technology increasingly blur boundaries, leaders need the skills to collaborate and communicate effectively with diverse individuals. Developing cultural awareness is no longer optional; it's a prerequisite. It empowers professionals to bridge gaps, build trust, and drive success in international ventures.
EDHEC Business School's Global MBA programme does not incorporate cross-cultural awareness as an afterthought – it's at the heart of our educational approach. The programme is designed to hone your ability to recognise and leverage cultural differences as strengths. By understanding how culture influences decision-making, teamwork, and market strategies, you'll be equipped to excel in diverse environments.
'As our alumni confirm time and again, working day-in, day-out with people from different cultures, countries, professions and industries is key to developing authentic, inclusive and ethical leaders.
To ensure gender and cultural diversity, we carefully select each participant, recognising not only their individual strengths and experiences but also how they can contribute to the wider class' Sandra Richez, EDHEC Global MBA Programme Director.
Cultivating Diversity for a Global Outlook
Principled leadership is fundamental to EDHEC's Global MBA programme. Through classes, action learning, and rich cross-cultural experiences, ambitious professionals are challenged to leverage their potential as principled leaders capable of inspiring and empowering others.
With a faculty representing 34 nationalities, a network of 55,000 alumni present in 120 countries, and academic partners worldwide, EDHEC's diversity offers rich opportunities for participants to question their bounded cultural perspectives gain insights needed to grow and achieve their full leadership potential.
For example, Rustem Ospanov, a Kazakh physicist holding a doctorate from the University of Texas, joined EDHEC's 2023 Global MBA cohort to enhance his teamwork and leadership skills. Here he explains how the multidimensional diversity in the classroom has enriched his experience and enhanced collaboration among teammates.
'I realised that there's an enormous diversity in terms of sectors, preferences, how they work for people, plans afterwards. So the diversity I would say is significant across multiple dimensions. At the beginning we didn't understand well each other because each one comes from different background, having some set of expectations, how to do things. And as we go along, we get to know each other better and better. I would say the quality of teamwork increased and what I also value is the fact that you get to experience several teams. I think I've been in at least four or five teams so far already and you can see each single team's dynamic is different'
Experience Theory in Action with International Business Expeditions
When considering executive education programmes, opting for a rich mix of international perspectives can be transformative.
A rich and varied learning experience with ample opportunities to expand your cultural awareness beyond the classroom is assured. Your 10-16 month journey will incorporate two international business trips which offer a unique opportunity to apply theoretical knowledge in diverse cultural settings, enabling you to bridge the gap between classroom learning and real-world experience. In addition, there is an opportunity to extend your EDHEC experience with a 6-month internship or international academic exchange.
'During the final week of the Global Leadership track, we went on a learning expedition to Copenhagen, which was an incredible opportunity for our class to immerse ourselves in the culture and business practices of Denmark and gain further valuable insights into managing different organisational aspects. Over the course of one week, we engaged in a variety of activities, including lectures, company and site visits, and interactive workshops, all designed to enhance our understanding of critical management topics.' Veronica Sigurdson, Canada, Alum 2022 cohort.
Develop your cultural awareness with EDHEC Business School.
When preparing to develop your career on a global stage, embarking on an international MBA with an incredibly diverse cohort will open doors to fresh perspectives and global connections. In 2022, the EDHEC GMBA was acclaimed as the world's #1 programme for diversity, a testament to our commitment to cultivating a globally enriched learning environment.
Our Global MBA Class of 2024 comprises 78 participants from 29 nationalities with various cultures, experiences, and professional backgrounds, so it offers unrivalled opportunities to exchange perspectives developing your cultural awareness and intelligence.
'I am excited to have the diversity that is in our cohort I believe that there is strength in diversity and so this opportunity allows us to be able to grow both inside and outside of the classroom and learn from each other both in a professional and social setting' Marisa Grice, USA, Global MBA, Class of 2024
At EDHEC Business School, we don't just offer education; we provide transformative experiences. Join our Global MBA, where you'll learn, collaborate, and connect with a diverse, dynamic cohort, preparing you to excel as a culturally astute global leader. Leap into a brighter, more culturally aware future with EDHEC.
Ready to develop your cultural awareness and transform your career? 
Unlock the boundless potential of your career by immersing yourself in EDHEC's Global MBA  
Download the brochure to find our more about the EDHEC Global MBA