How to find the best MBA programme?
Unlock your career success with our guide on how to find the best MBA to match your aspirations 
Reading time :
5 Sep 2023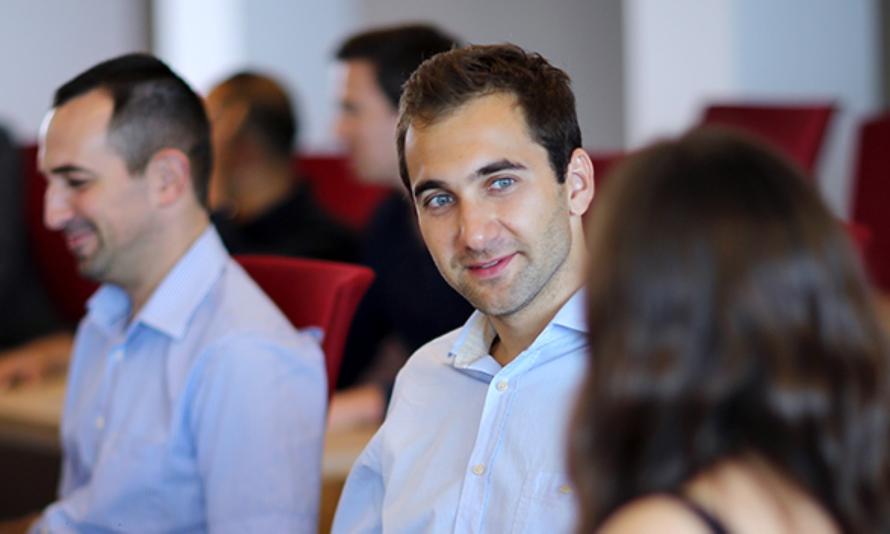 In the ever-evolving world of business, the pursuit of higher education often leads aspirants to the doorway of Master of Business Administration (MBA) programmes. With an array of programmes offered around the globe, budding leaders might find themselves at a crossroads, questioning, what truly defines the best MBA in the world? 
Ranking platforms such as the Financial Times (FT) provide a starting point. They list top-tier schools, each boasting their unique strengths, areas of specialisation, and promises of shaping future business leaders. But these rankings, as illuminating as they may be, only scratch the surface of the rich landscape of MBA education. 
Deciphering the best MBA programme 
Delving into the world of MBA education requires an understanding of the diverse programmes on offer. Business education varies significantly across programmes, each designed with specific objectives and target demographics in mind. Full-time, part-time, and specialised MBA programmes each cater to different professional needs and career aspirations, offering unique advantages. 
Full-time MBA programmes, such as the EDHEC Global MBA, typically span one to two years of focused study. Immersing students in a comprehensive business curriculum, these programmes provide a rigorous academic journey coupled with extensive networking opportunities. With high employment rates post-graduation, full-time MBA programmes are ideally suited for those ready for a substantial career leap, seeking to gain a broad base of business knowledge and skills. 
Conversely, part-time MBA programmes offer a flexible route for working professionals who do not wish to leave their jobs while studying. These programmes, like the EDHEC Executive MBA, offer a blend of rigorous academic learning with an emphasis on action learning, reality-based problem-solving and global business trips. This approach allows participants to apply their new skills and knowledge directly to their existing roles, enriching their practical understanding of the business world. 
Specialised MBA programmes target professionals aiming to deepen their expertise in a specific sector or domain. For example, the Executive MBA in Healthcare Innovation and Technology is a specialised programme designed for those seeking to ascend in the healthcare industry. Similarly, the EDHEC Global MBA programme while offering a comprehensive business curriculum, also presents its participants with the opportunity to choose from four specialisation tracks: International Finance, Global Leadership, Entrepreneurship and Digital Innovation. The return on investment in such programmes is often reflected not only in higher earning potential, but also the sharpened, industry-specific skills that graduates bring to their fields 
Choosing your ideal MBA - Key criteria to guide your decision 
Choosing the right MBA programme is a crucial decision that can significantly influence your career trajectory. While there are many factors to consider, these three key criteria can guide your decision-making process: rankings, international recognition, and alignment with your career goals. 
Firstly, MBA rankings by reputable organisations like the Financial Times, Bloomberg Businessweek, and QS MBA Rankings provide a snapshot of a programme's relative performance against a set of criteria, including employment rate, return on investment, and alumni satisfaction. Top MBA programmes are often featured in the upper echelons of these rankings, offering a good starting point in your MBA journey. EDHEC's MBA programmes received high ranking with the Executive MBA placed 10th worldwide for Open Programmes and among the Top 50 Executive MBAs in the world according to the Financial Times 2023 rankings. Similarly, the EDHEC Global MBA is listed in the Top 50 MBAs globally in 2023 by the Financial Times. However, it is also important to delve deeper and understand the parameters of these rankings to align them with your individual goals. 
Additionally, accreditation by international bodies assures the quality and standard of an MBA programme. Look for accreditations like AACSB, AMBA, and EQUIS. They assure that your degree is recognised and valued globally, providing a strong foundation for your international career. 
Last but not least, the ideal MBA for you should be in line with your career goals. If sustainability is your passion and you aspire to follow in the footsteps of MBA participants like Krystina or Rustem, consider an MBA with a strong emphasis on sustainability. As a testament to this commitment, the EDHEC Global MBA, which both Krystina and Rustem chose, was ranked #3 worldwide for ESG (environmental, social, and governance) education for the past three consecutive years by the Financial Times. On the other hand, if you envision yourself as a transformative leader in the healthcare sector, you might want to explore programmes offering specialised tracks in healthcare management. 
Finding the best MBA programme 
While rankings and international recognition are certainly important, finding the best MBA programme is also a journey of aligning your unique career goals and personal values with the strengths and ethos of potential MBA programmes. 
Begin by reflecting on your career objectives and personal values. The best MBA in the world for you is the one that not only elevates your professional skills and knowledge but also resonates with your personal principles. 
As you set forth, don't overlook the significance of programme accreditation and rankings. Accreditation stands as a testament to a programme's quality, offering assurance of its global prestige. Similarly, the programme's position in various rankings can provide insights into its relative performance and recognition. Therefore, when shortlisting potential programmes, always verify their accreditations and investigate their standings in relevant rankings. 
Immerse yourself in understanding the intricacies of each MBA programne. Investigate the curriculum, delve into the qualifications and expertise of faculty members, familiarise yourself with the school's business culture, and evaluate the networking opportunities available. Consider the level of support provided to international students as well. The aim is to identify a programme that can foster your growth and significantly contribute to your career advancement.  
Based on your research, create a shortlist of MBA programmes. This should include programmes that align with your career goals, have a solid ranking and accreditation, and offer an environment conducive to your growth. To make your journey easier, leverage our comprehensive MBA checklist. This curated list simplifies your search process and guides you towards the programme best suited to your ambitions and needs. 
The pursuit of the best MBA programme is an intensely personal and distinctive journey. It demands careful thought, diligent research, and self-reflection. Stay focused, remain inspired, and you'll uncover the MBA programme that will catalyse your career and enable you to make meaningful contributions in your chosen field. 
Start your leadership journey today! 
Refine your professional outlook and hit your development targets with EDHEC's top-ranking MBAs. The Global MBA, Executive MBA and EMBA with Healthcare Innovation and Technology specialisation, are all designed for ambitious professionals looking to gain a 360° business vision in a global context.