Meet an Alumna: passionate about marketing
Yang Chen joined EDHEC Master in Management in 2019. She discovered her passion for Marketing and is going back to China to work for Tmall, China's largest platform for brands and retailers. You…
Reading time :
15 Mar 2022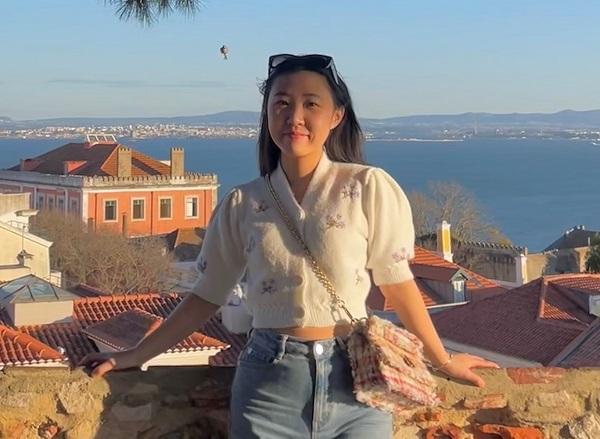 Yang Chen joined EDHEC Master in Management in 2019. She discovered her passion for Marketing and is going back to China to work for Tmall, China's largest platform for brands and retailers.   
You joined EDHEC's Master in Management-Business Management in 2019. Why did you decide to study at EDHEC Business School? What did you study before joining EDHEC?
I used to study French language and literature at the University of Electronic Science and Technology of China. French is indeed a beautiful language but at that time, my dream was to become a real businesswoman. EDHEC is in the Top 5 French business schools. Its Master in Management is #9 worldwide. There is no doubt joining EDHEC was the perfect choice to broaden my future career opportunities.
Did you receive a scholarship?
Yes, I received an EDHEC scholarship. I am really grateful that EDHEC granted me the scholarship. I felt the care and generosity that EDHEC has for its students.
During your professional immersion year, where did you work? What were your missions?
I decided to come back to China for my internships. I interned in 4 different companies, ByteDance, YumChina, L'Oréal China, and Alibaba Group. I started with HRBP in TikTok Commercialisation, to understand the rules of the Internet industry. Then I explored my marketing potential with KFC, L'Oréal Paris, and Tmall, in both product marketing and brand marketing.
Did you seize the opportunity to learn French?
Yes and I quite enjoyed the French lessons provided by EDHEC during my Master 1. I remember prof. Lucie once asked us to play the card game Les Loups-Garous in French, and I was assigned to be the host. That is the first time I did feel that I could enjoy French context with foreign friends. And of course, living in France is always full of challenges. Practice makes perfect!
What aspects of the MiM program have you enjoyed the most? Your favourite class? Professor? And why?
My favorite professor during my Master 1 is Arne De Keyser. He taught us Marketing, and we did a whole program with P&G, which was very organised and inspiring. The learnings from his class inspired my interest in Marketing. Naturally, I did internships related to it and chose Marketing Management for my Master 2 year. Fortunately, we have Professor Arne again for one of the MSc classes! I love his lectures on CRM, because he can always do the boring knowledge in a vivid storytelling way!
Which association did you join?
I didn't literally join an association, but we do have an excellent association for Chinese students called CCDU. Students can see the latest jobs and internships information here and I was also invited by CCDU to share career experiences with freshmen. It is really a useful channel for Chinese students to clarify their career paths.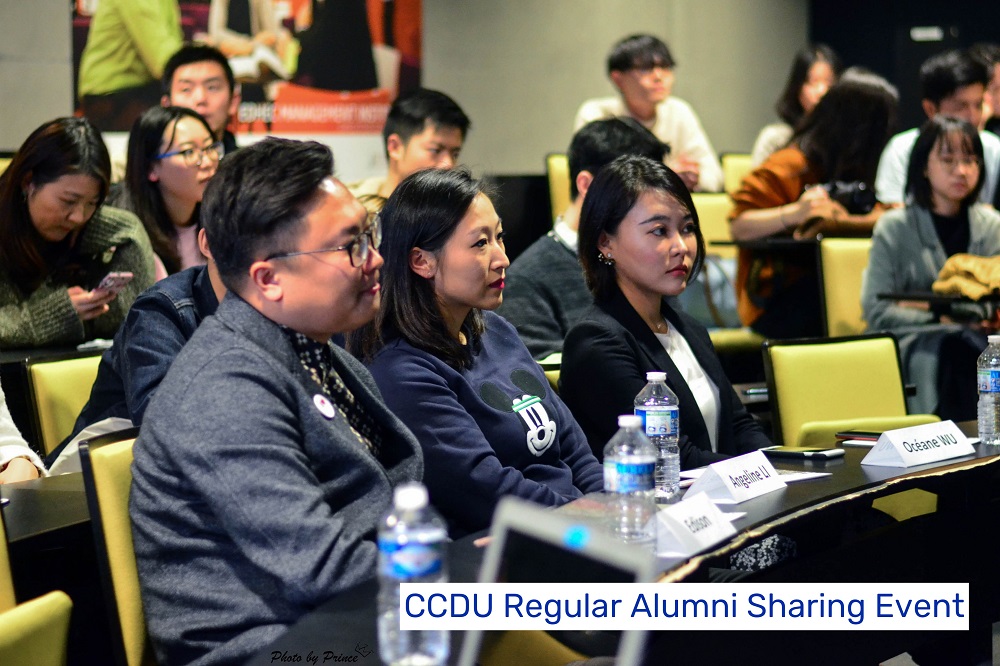 You have joined the MSc in Marketing Management for the final year of the Master in Management program. What are the main highlights of your Master 2 at EDHEC?
For my Master 2, I chose Marketing Management as my specialisation. Compared to Master 1, I would say my highlight in this year is the ability to combine new knowledge with my past practices, because I can match what I did in internships to what I learn in class. Also, with the professional experiences during the gap year, I found myself more confident to express my opinions and to convince others. This is truly huge progress for me.
What has been the greatest opportunity you have had at EDHEC?
I would say the biggest opportunity is time, time for trying, and time for growing. Indeed, we have quite a lot of business competitions during the semester. Thus, we got the opportunity to talk directly with the CEO/CMO of diverse businesses and know what they want from the marketing team. However, personal development takes time. In EDHEC, besides creative courses, we have a whole year to explore our career opportunities in practice. This is the most precious thing.
You have been recruited by the Chinese leader of E-commerce, Alibaba for its Tmall entity. What will your role be?
I will be the specialist in Brand Marketing for Tmall. Tmall is the biggest E-Commerce platform for brands in China. Our team's mission is to build Tmall a cool and chic brand image with our specific IP: LIVE Chic.
Can you tell us about the career services you benefited from?
I really appreciate the internship opportunities recommended by Career Center. It will ease much of our pressure for internship sourcing during recruitment season. I also remember that in Master 1, Career Center sent me very detailed guidance about Google Online Challenge and introduced me to several alumni who work for Google, in order to help me pass the Google interview. Though I failed it, at last, such services are really helpful.
What advice would you give someone who is thinking about applying for the program?
Do not hesitate! If you want to stay in France, EDHEC will offer you the best endorsement. If you want to explore your life worldwide, this program will fill you with professional knowledge and confidence. Most important, do not hesitate to ask for help, EDHEC will always listen to your needs.
Your journey at EDHEC is almost over. How have your studies abroad changed you?
The change happened gradually. I found myself more patient and peaceful in front of unexpected troubles. I did grow up a lot to deal with business cases and I did make an impact on people around me. I would say EDHEC is one of the best parts of my life, Lille is one of my hometowns and France is one of my labels forever. I learned how to « profiter de la vie ». .
Your EDHEC experience in 3 words.
Let's say 3 representative months. September for beginning again, December for learning from cold, and March for growing up. And according to my experiences, July is when your dream happens.