The Most In-Demand Leadership Skills in 2023
Leadership skills for the future of work
Reading time :
20 Dec 2022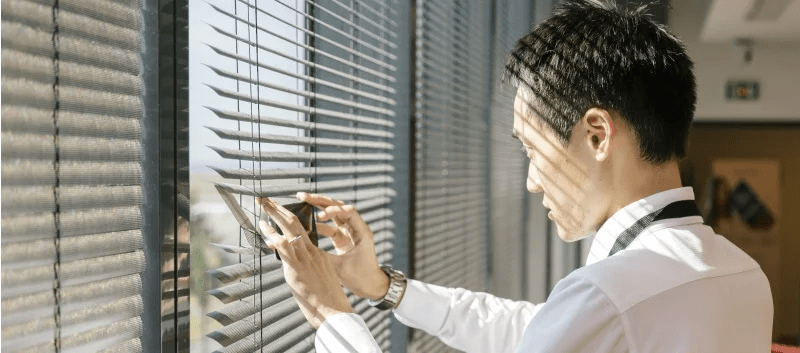 There's no doubt that the business world has shifted decisively in recent years, and this shift has also changed the demands on modern leaders. As such, leaders need a whole new set of skills in order to effectively lead their teams and face the challenges of the new business landscape. This means that even experienced leaders are looking to update their leadership skills in these critical areas that will be in demand in 2023 and beyond.
What leadership skills will be in demand in 2023 and beyond?
Emotional Intelligence
In the past, strong leaders were often seen as those who were tough, decisive, and uncompromising. However, organisations are increasingly realising the value of emotional intelligence, and this is a key leadership skill that many companies will look for in 2023 and beyond. There are four dimensions to emotional intelligence:
Understanding yourself, and what triggers your reactions
Knowing how to control these triggers
Understanding others, and what drives and motivates them
Using this understanding to get results
Leaders with emotional intelligence have exceptional communication skills that allow them to engage effectively with their team in order to inspire them, and get strong results from every team member. "Emotional intelligence is key to becoming a transformational leader." confirmed EDHEC's Prof. Dr. Fabian Bernhard in a recent interview.
Critical Thinking Skills
Another quality that sets great leaders apart is their ability to think critically, and this attribute will be more important than ever in the dynamic, changing business world of 2023. A good leader can anticipate potential problems before they arise and come up with strategies to mitigate risks, while also continuously identifying opportunities.
Modern business leaders are facing new, unprecedented challenges, and we can expect this to continue into 2023 and beyond. According to the World Economic Forum, global supply chains in 2022 faced the worst shortages seen in 50 years, and impacts are expected to continue for the next one to two years. Leaders will need advanced critical thinking skills to overcome these and other, as yet unseen, challenges.
Vision and Direction
In an increasingly unpredictable world, clarity of vision will also be a critical leadership skill. It will be more important than ever for leaders to have a clear picture of their company's objectives as well as their own professional goals in order to inspire and lead others.
In her #MyMBAStory, EDHEC alumni Lena Hellwig describes how EDHEC's global MBA helped her to sharpen her leadership skills and find her own career path. "In my opinion," she shares "An MBA is not only a career accelerator but a significant opportunity to start steering in a direction that will make you happier. Try to find the direction that gives you the feeling of purpose in life and then navigate towards that direction step by step."
Responsible Leadership
The world is changing, and it's no longer acceptable for businesses to focus solely on profits at the expense of people and the environment. In 2023, companies will be expected to be ethical, sustainable, and responsible, and they need their leaders to act accordingly. This pressure will come from all levels, from consumers who look to buy from responsible businesses to corporate social responsibility laws laid down by the EU.
EDHECs global MBA programme has a strong focus on sustainability as well as ethical, principled leadership, and aims to develop responsible leaders of the future. A key component of the programme is the Sustainable Impact Challenge, a team project that runs throughout the programme. Through the Challenge, students work in teams to address real-life business challenges, helping them to develop a more collaborative, systems-thinking approach that is essential for leaders in 2023. The MBA also includes a week-long sustainable learning expedition to see sustainable solutions in practice.
Develop Future-proof Leadership Skills with EDHEC
You can develop a range of modern leadership skills through training and experience. One thing that sets great leaders apart is that they're life-long learners.
Therefore, even if you're an experienced professional, returning to education and studying a programme such as EDHEC's Global MBA will allow you to cultivate critical leadership skills. The programme has a strong focus on leadership development, including the "Lead360" programme dedicated solely to developing critical leadership skills and career development of the future, as well as incorporating leadership subjects into core courses and many electives.
EDHEC's Global MBA will not only equip you with the tools and skills to become an exceptional great leader, but also draw on a diverse student cohort to become a responsible leader on the global stage. Working with such diverse peers exposes you to different cultures and allows you to learn how to collaborate with and lead people with different personalities and from a range of backgrounds.
Are you ready to transform your career?  
Download the brochure to find out how the EDHEC Global MBA will give you the tools, knowledge and confidence you need to accelerate your international career