Sharpening my leadership skills and gaining international exposure with the EDHEC Global MBA - #MyMBAStory
"An MBA is not only a career accelerator but a significant opportunity to start steering in a direction that will make you happier"
Reading time :
30 Nov 2022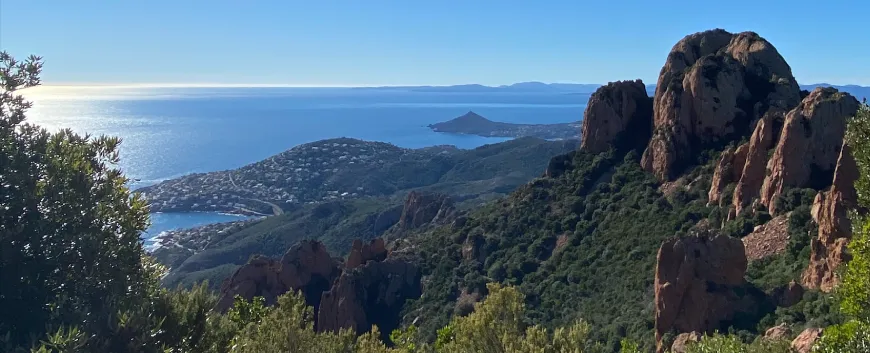 From a small town in Germany to the sunny Côte d'Azure.... Lena Hellwig, chose the EDHEC Global MBA to accelerate her career and gain more international exposure. This is her #MBAStory:  
Lena was the youngest of her cohort and graduated Summa cum laude! The foundation for her career journey started at the age of 18 when she moved from her village to the city of Leverkusen, Germany, to start a corporate study programme with Bayer, which led to an opportunity to specialise in Financial Accounting for Bayer Group Finance.  After two years in different projects, she went on to pursue a Global MBA at EDHEC.   
In terms of MBA programme content and quality, EDHEC was a clear choice
When drafting her shortlist of programmes, Lena looked at content and rankings. But when one makes life-changing choices, one looks at more than pure statistics: "Apart from EDHEC's excellent reputation and the unbeatable location, I was impressed by the open, and candid way the admissions team conducted the process." she explains. "The conversations I had with them made me feel very appreciated and included, even before my official application. They had valuable insights about campus life which helped me envision myself as part of the programme'. 
The MBA learning experience - individually and as a diverse group 
There are numerous benefits to diversity whether in an MBA cohort or in the leadership team of a company. Therefore, the EDHEC admissions team ensures every year that cohorts are as diverse as possible, which is valued by students and future recruiters alike. Lena confirms: "When I started the programme, I hoped for intercultural exposure, the opportunity to understand my passions better, and to fine-tune my professional skills. With more than 30 nationalities among my cohort, the cultural exposure was higher than I could ever wish for."    
Reflecting on her learning journey during the Global MBA, she is grateful for the experiences that led to her significant growth, professionally and personally: 
"My personal academic highlight was the global leadership track which provided me with completely new insights with regards to my own strengths, weaknesses, and values. When I think about the time off-campus, I am most grateful for the good times at the beach, the numerous hikes in the beautiful countryside around Nice, and the cook-outs with my new friends." 
Connecting the dots, putting theory into practice 
During the final months of the Global MBA programme, candidates get the opportunity to prepare a final MBA project that allows them to put into practice everything they have learnt. The project can be personalised according to their post-MBA goals. They get to choose from different types of projects, including internship, sustainability or consulting project and others. Lena opted to work on a real-life project, a job report.  
"The job report was a significant achievement at the same time, since it was great to combine the inputs that I just learned at EDHEC with practical matters. My job includes optimizing processes, and I was able to derive a lot of best practices from the MBA course "Essentials of Operations and Supply Chain."  
After graduating her MBA, she was offered a position as a Global Process Manager for Bayer's Payments & Bank Accounting process. As part of her role, she is now responsible for different initiatives and projects, aiming to innovate, develop and maintain processes to safeguard Bayer's ability to pay and collect funds. 
Lena's career advice for future MBA candidates  
For Lena, the MBA experience wasn't only about accelerating her career but also about finding the right path for herself. She concludes with a word of advice: 
"Use the time during your MBA programme to reflect and listen to yourself – what are your passions? What matters to you the most? What motivates you? In my opinion, an MBA is not only a career accelerator but a significant opportunity to start steering in a direction that will make you happier. Try to find the direction that gives you the feeling of purpose in life and then navigate towards that direction step by step." 
Could this be you ?
Evaluate your profile to speak to one of our career advisors and see how you would fit in with our next cohort.