#MyMBAStory – EDHEC helped me unlock global career opportunities for a 'triple-jump'
According to the Financial Times 2022 ranking, the EDHEC Global MBA is #5 in the world for international mobility in terms of international career opportunities. Discover how EDHEC helped alumnus…
Reading time :
2 May 2022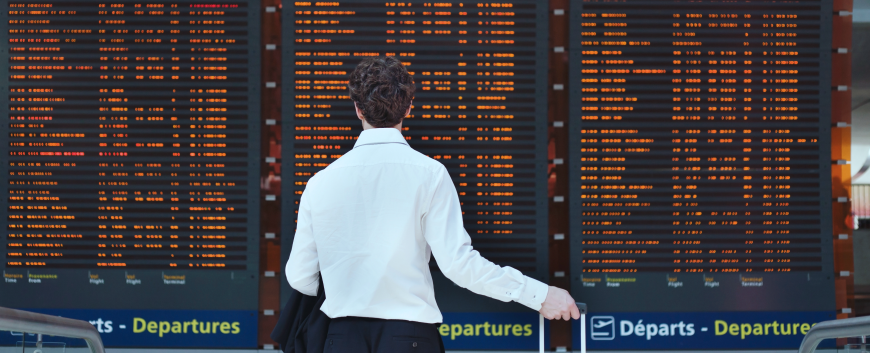 According to the Financial Times 2023 ranking, the EDHEC Global MBA is #6 in the world for international mobility in terms of international career opportunities. Discover how EDHEC helped alumnus Mohammad Tirani realise his dream of a 'triple-jump': a new role, in a different industry, in a new country.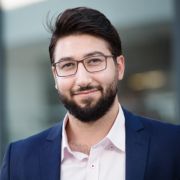 Born in Lebanon and having spent a few years working as a mechanical engineer in the construction industry in the Middle East, Mohammad had dreams of moving to Europe, expand his professional skills, and eventually finding a job in a new industry for a
professional triple jump
.
Mohammad had a general plan in mind when he decided to explore an MBA in Europe. He had spent several years of developing his operational skills and found himself getting more excited about the part of his job that involved data collection and analyses—so he was looking for an MBA programme that had a proven business foundations curriculum. He was also looking for an MBA programme that didn't require a two-year commitment and that would, ideally, help him make an international career move.
"I came to EDHEC with a general plan, but it wasn't until my MBA experience at EDHEC that I got the key that opened a new door. I discovered so much more about myself and learned so many new things, but one of the biggest advantages of EDHEC for me was the career support."
Choosing the Right MBA Programme
Mohammad approached his MBA programme research and decision-making in an analytical way—literally developing a spreadsheet that compared schools on a number of different factors. He scrutinized the options with an eye for ROI, but he was attracted to the diversity in curriculum at EDHEC.
"Most MBAs are really heavy in just the financial coursework. I was definitely looking for those foundations, but I was really excited to see that EDHEC also offered courses in leadership, strategy, philosophy, marketing, and more."
In addition to the coursework, Mohammad was intrigued by the idea of being part of a cohort with people from so many different backgrounds and cultures. Generally, more than 90 % of students come from outside France. 46 % of the current cohort are women; and there are typically 30 nationalities represented in each cohort of around 70 students. This diverse and inclusive environment prepares participants for global careers and makes them especially attractive to recruiters.
"I'll never forget our cohort gathering all of our passports on our way to South Africa for the sustainability trip—we took a photo and it represents so much diversity. This is such an incredible advantage of EDHEC."
A final factor that was important to Mohammad in choosing an MBA programme was the opportunity for scholarships.
"As I was researching, EDHEC was the only school where the scholarship information was presented online. I really appreciated that transparency and it made me feel more confident about choosing EDHEC."
How EDHEC prepared Mohammad for international mobility
Mohammad completed his MBA in 2019 having chosen the Global Leadership specialisation track, where he was able to further develop his leadership skills in preparation for his new career path at Amazon.
To extend his Global MBA experience, he attended a 3-month MBA exchange programme at NUCB Business School in Japan.  "This experience was life-changing for me… the coursework was very interesting, but to have the opportunity to live in Japan and be among students from all over the world only added to the cultural diversity of my MBA experience."
During the course of the MBA, Mohammad got to learn more about Amazon through a group project in conjunction with Amazon. It was during this experience that he discovered a five-year leadership development opportunity called the "Amazon Pathways Programme". The programme allows you to advance through several roles within the logistics side of the company. He was intrigued and absolutely wanted to apply. With the help of the CareerSMART programme, he was able to design a more focused career plan and leverage the career resources and network connections to get a first interview at Amazon.
"The team at EDHEC was instrumental in helping me prepare for my interviews with Amazon—mock interviews, for example, left me feeling more confident and more prepared and confident."
How Mohammad landed his "Triple Jump"
After his Global MBA, Mohammad landed a 3-months internship with Amazon in Montélimar to work on a project that he then presented to the EU VP of operations. "I used a lot of skills that I had learned in EDHEC, especially data analysis, supply chain, and leadership to draw up my concluding review, following which Amazon offered me a full time position to join the pathways programme in Lyon."
Today, Mohammad is Acting Senior Operations Manager at Amazon Logistics and it comes as no surprise to him that EDHEC ranks as #6 Worldwide in International Mobility according to the Financial Times Global MBA Ranking because EDHEC was instrumental in helping him make his triple jump… from Lebanon to France, from operations to logistics management, and from construction to one of the largest, most well-known brands in the world!
To learn more about the Global MBA programme, download our brochure.