#MyMBAStory - Pedaling towards a greener future: Javier Garcia Royo's inspiring journey with EDHEC's Global MBA
In a world where sustainability and responsible entrepreneurship are no longer optional, but a necessity, one inspiring triathlete set out on a mission to make professional cycling more accessible and eco-conscious.  
Reading time :
25 Sep 2023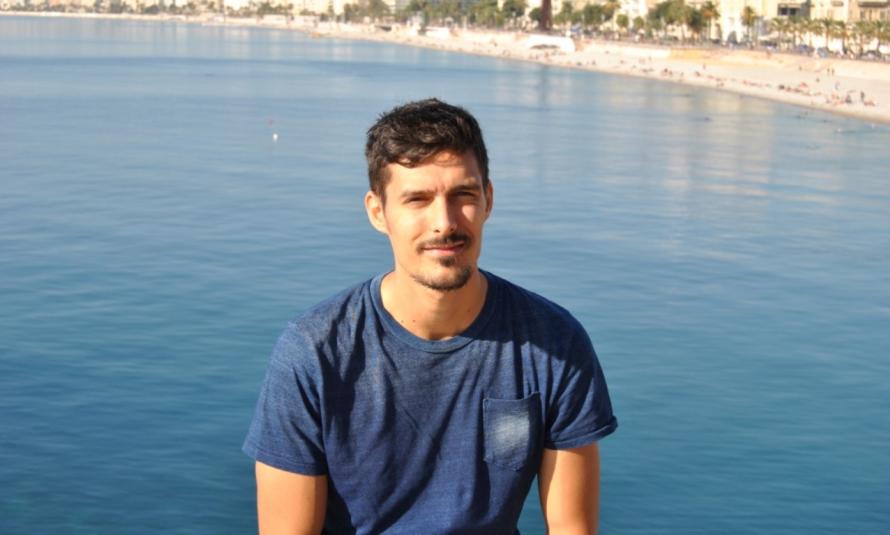 With a vision fueled by passion, Javier Garcia Royo embarked on a journey that would ultimately lead to the creation of Negative Split Carbon (NSC). At the core of his remarkable journey lies EDHEC's Global MBA programme, which provided Javier with the tools, knowledge, and support network that allowed him to turn his vision into a thriving reality. Explore the pivotal role of EDHEC's Global MBA in empowering the innovators of tomorrow to set the wheels of their dream careers in motion. 
The spark behind Javier's triathlete journey and entrepreneurial inspiration 
Born in Spain, Javier's career took him from studying in Seville to working with renowned corporate giants such as Nike and Accenture. As a seasoned manager and consultant, he developed expertise in strategy, mergers and acquisitions, and sports marketing. Despite his busy professional life, Javier remained a passionate cyclist, participating in races across the globe. 
It was at a triathlete meet in the Netherlands where Javier noticed the high price of carbon-fiber wheelsets used by his fellow riders. This observation sparked the idea for his first entrepreneurial venture: making professional cycling equipment more accessible to a wider audience. Driven by this idea, Javier took the first steps toward establishing NSC, a New Zealand-based developer of carbon-fibre wheelsets for professional cyclists and racers. 
EDHEC's Global MBA as a catalyst for sustainable entrepreneurship 
Recognising the importance of sustainability and responsible entrepreneurship, Javier chose to pursue his MBA at EDHEC. Renowned for its commitment to making a positive impact on society and the environment, EDHEC's Global MBA programme has been consistently acclaimed for its efforts in Environmental, Social, and Governance (ESG), ranking 3rd worldwide for ESG.
As Javier recalls, "I have always been passionate about sustainability, and that's what helped lead me to EDHEC. Responsible entrepreneurship is central to the ethos of the Global MBA." He further explains that the diploma he received from EDHEC contained a powerful message, paraphrasing it as, "We've given you the tools, and you can make an impact, but you have the responsibility to do so in a way that everybody benefits and that includes minimizing your environmental impact." 
EDHEC's Global MBA programme not only imparts cutting-edge business knowledge but also integrates sustainability throughout its curriculum. The programme includes a 5-month Sustainable Impact Challenge, where students work on real-life business issues or opportunities for various organisations. This hands-on experience allows students to apply their classroom learning to real-world situations, further cementing their understanding of sustainable business practices. 
One of the programme's highlights is the Learning Expedition, where students visit countries at the forefront of sustainable business development. For Javier, this included a visit to South Africa, which he describes as "an amazing experience, where we saw firsthand how businesses are tackling sustainability challenges and making a difference in their communities." 
Javier has taken the lessons surrounding sustainability that he learned at EDHEC and is actively applying them to NSC's rapid growth, ensuring that the company remains at the forefront of responsible and eco-friendly business practices. The EDHEC Global MBA programme played a crucial role in his journey, providing the knowledge, tools, and inspiration necessary to make a positive impact in the world of professional cycling. After completing his MBA at EDHEC, Javier went on to work as a Global Strategy Group Manager at KPMG in New Zealand, and later as the Associate Director at EY-Parthenon in Dubai. 
"I have always been passionate about sustainability, and that's what helped lead me to EDHEC. Responsible entrepreneurship is central to the ethos of the Global MBA."
  Javier Garcia Royo
  EDHEC Global MBA 2016
  Founder and CEO, Negative Split Carbon
  Chief Operating Officer, HJN Business Brokers
Pedal to the metal – building Negative Split Carbon and gaining traction 
Establishing NSC was no easy feat, but Javier's determination and drive propelled the venture forward. His experience in strategy, corporate development, and sports marketing provided him with the necessary foundation to navigate the competitive world of professional cycling equipment. As a result, NSC gradually gained traction in the industry, earning the trust and respect of professional cyclists and racers alike. 
One of the keys to NSC's success was Javier's unwavering focus on credibility and visibility. As a new brand in a saturated market, it was crucial to embed NSC in the cycling ecosystem by attending events, engaging with the community, and fostering meaningful relationships. In Javier's words, "When you create a brand from scratch, people need to know it exists, and you need to make it credible. You need to embed yourself in the ecosystem, show up, and just talk to people." 
These efforts eventually paid off, as NSC secured the prestigious FernMark licence, indicating their wheelsets were designed and sold globally from New Zealand. Additionally, the company gained sponsorship deals with Black Magic Women's Cycling and naming rights for a pro tour. 
Pioneering sustainable practices in the cycling industry 
As Javier's entrepreneurial journey with NSC progresses, he remains committed to incorporating sustainable practices into every aspect of the business. The valuable lessons he learned at EDHEC not only informed his approach to responsible entrepreneurship, but have also inspired him to push the boundaries of what is possible in the cycling industry. 
One of the key areas that Javier focuses on is logistics and embracing a circular economy for NSC's products. He explains, "We're striving to find the best ways of shortening our logistics chains from China, where the wheels are manufactured, to our customers in New Zealand and beyond." This approach not only reduces the company's carbon footprint, but also increases efficiency and enhances customer satisfaction. 
Empowering future innovators with EDHEC's Global MBA 
The success of Javier Garcia Royo and NSC is a testament to the power of EDHEC's Global MBA programme in nurturing and empowering future innovators. With a strong focus on ESG and responsible entrepreneurship, the programme offers a unique blend of customisation and flexibility, allowing students to develop and apply sustainable practices to their own projects. 
The Global MBA programme also connects students to a growing global alumni network, offering a wealth of opportunities to build relationships, share experiences, and collaborate with like-minded individuals. This supportive community serves as a valuable resource for graduates as they continue to make an impact in their respective industries. 
Ready to embark on a transformative journey and make a lasting impact?  
Join EDHEC's next Global MBA cohort and turn your sustainable vision into reality to shape the future of innovation.