Committed to sport and a student association: Alexandre Marchegay, Director of the Raid EDHEC trail run
Tales of sport: a series of testimonies in which EDHEC students – high-level athletes or those engaged in competitive sport – share their passion for their respective sports. They also tell us how their sports activity combines with their studies.
Reading time :
29 Aug 2023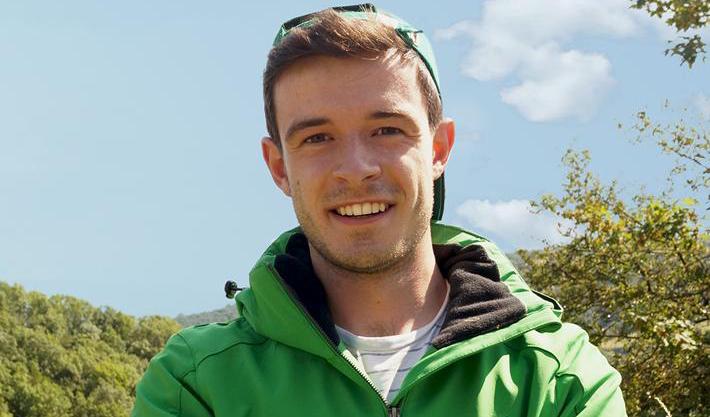 Alexandre Marchegay studied on EDHEC Business School's MSc in Financial Engineering in 2022-2023 and is now an equity derivatives trader with the bank Bred. During his studies at EDHEC, he was involved in Raid EDHEC, a student association specialised in organising sports events, as race director and with responsibility for the course. In this interview, he talks about his adventure with Raid, his role in the association and his passion for sport.
"I chose to join Raid EDHEC out of my passion for mountains and outdoor sport. I also liked the fact that the association's mindset matched my own values: demanding standards, conviviality and giving the best of yourself. Joining the association considerably enhanced my interest in sport, particularly for activities like trail running, conventional running and cycling." 
Alexandre outlines the various disciplines included in the Raid and the physical preparation required for the event:
"The Raid EDHEC is an orienteering race that takes place in teams of 2 or 3 over a 5-day period. During the competition, we cover some 250kms with 10,000m of positive elevation. The focus is primarily on running, mountain biking and kayaking, but other disciplines like climbing and canyoning can also be included in the route. After organising the route, two friends and I decided to take part in the event this year. Our objective was to finish the course and avoid having to drop out for injuries. You need to be in good physical shape to take part in the Raid EDHEC. In Nice, where I was studying, I'd got into the habit of running several times a week and training regularly in the mountains."
Alexandre talks about his role of race director and his responsibility for the course:  
"As race director, it was my job to decide on the course. I spent a lot of time studying maps to put the different stages of the circuit together. I had to be sure the route was feasible and that there were no risks, for example by looking out for landslides, which are common in the mountains. I learned a lot from my adventure with Raid EDHEC. I found out about the logistical aspects of organising an event of this kind and particularly the co-ordination with the different actors involved in the race, such as the Alpes-Maritimes prefecture or the town halls of the municipalities we crossed."
And what does he remember from the adventure?
"The Raid EDHEC taught me how much I needed sport in my day-to-day life. It's a bubble of oxygen. I've also continued to organise sports events, like the Côte d'Azur-Mercantour ultra-trail race or the Ventouxman triathlon."  
 
Discover the other testimonies in the "Tales of Sport" series" :
Learning to extend your limits: Arthur Morel, Krav Maga world champion
Giving the best of yourself: Éva Bohnenstengel, French parasport 1,500 metres indoor champion
High-altitude sensations: Chiara Pogneaux, French slalom champion