Harnessing the experience of others: Océane Sercien-Ugolin, international handballer
Tales of sport: a series of testimonies in which EDHEC students – high-level athletes or those engaged in competitive sport – share their passion for their respective sports. They also tell us how their sports activity combines with their studies.
Reading time :
30 Oct 2023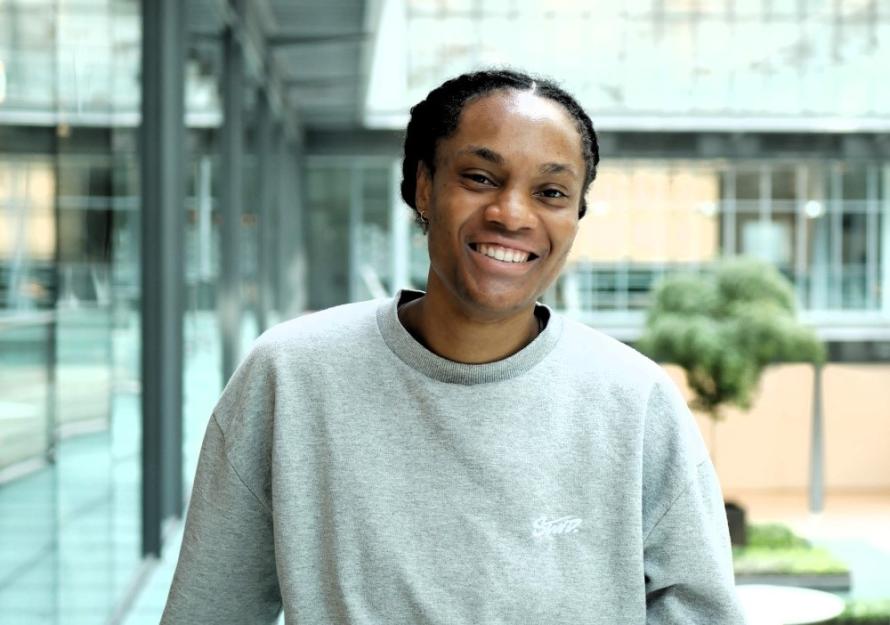 A fourth-year student on the EDHEC International BBA Online, specialising in finance, handballer Océane Sercien-Ugolin is attached to Norway's Vipers Kristiansand club. In winning the 2022-2023 Champions League with her team, she became the fifth Frenchwoman to triumph in the competition. In this testimony, she talks about her sports career and her interest in finance.
"I discovered handball late, at the age of 13. That's pretty unusual for a professional player! The sport swept me up pretty quickly. I decided to do my high-school years as a boarder in a specialist pôle espoir sports structure, where I could combine my sporting activity with educational support. I'm now part of an international team made up of talented athletes. Alongside my teammates, I make the most of my physical resources to aim for the highest results and to give my best out on the court." 
Océane follows a stringent routine to prepare for competitions: 
"To compete in matches, you have to do plenty of physical preparation. Training sessions are particularly intense and take place every day. The mornings are devoted to strength work and cardio-training, while the afternoons focus on collective exercises, geared to working on agility and on techniques, such as passing."
Having designed her own clothing collection – OCEANEMOTION – for the Minuit Deux fashion brand, Océane is applying the knowledge acquired during her studies to further her entrepreneurial projects:
"My studies enable me to understand a field other than sport. Despite the demands of competitions, I force myself to spend several hours a week on my personal work. I chose entrepreneurship and management because, alongside my sports career, I created a clothing brand which I manage autonomously. Thanks to what I've learned, I'm capable of analysing and negotiating contracts, both in the world of sport and in entrepreneurship."
And what stands out most from her first two years in Norway?
"The people I've met, pleasure, moments of doubt, but especially of joy!"
Discover the other testimonies in the "Tales of Sport" series" 
Learning to extend your limits: Arthur Morel, Krav Maga world champion
Giving the best of yourself: Éva Bohnenstengel, French parasport 1,500 metres indoor champion
High-altitude sensations: Chiara Pogneaux, French slalom champion
Committed to a sport and a student association, Alexandre Marchegay, Director of the Raid EDHEC trail run