EDHEC
|
Institutionnal
Programmes
Research
Discover the eleven new 2022/2023 EDHEC Professors
Between September and December 2022, EDHEC Business School is pleased to welcome eleven new Professors to its various campuses...
Reading time :
26 Oct 2022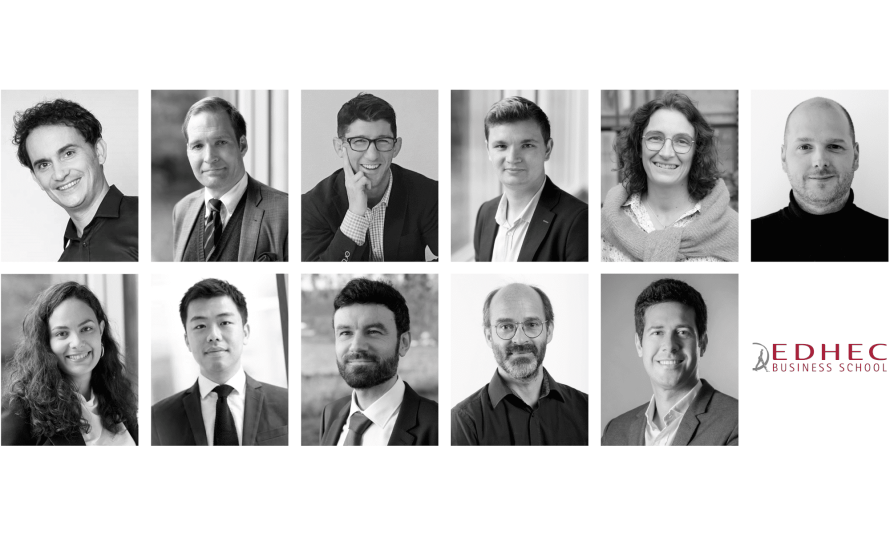 "The arrival of these new professors - whose pedagogical and research excellence is no longer in question - is a real asset for EDHEC. This will allow us to continue to offer students a unique educational experience and to train future leaders who are committed to facing the societal challenges of today and tomorrow."
Michael Antioco, EDHEC Business School Dean of Research & Faculty
Ronald Bledow

(Germany) - Professor of Management
Before joining EDHEC, Ronald was a tenured Associate Professor of Organizational Behaviour and Human Resources Management at the Lee Kong Chian School of Business of Singapore Management University. He holds a PhD in organisational psychology from the University of Giessen (2010). Ronald's research interests include creativity and innovation as well as motivation, personality and leadership. His work has been published in top-tier journals such as Academy of Management Journal, Journal of Applied Psychology, Personnel Psychology and Journal of Management. Ronald has taught students from around the globe at the Undergraduate, Master, MBA, and PhD levels.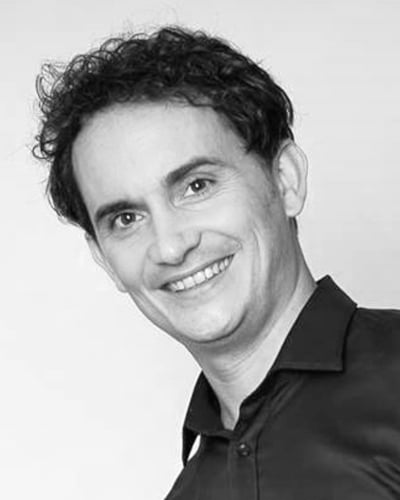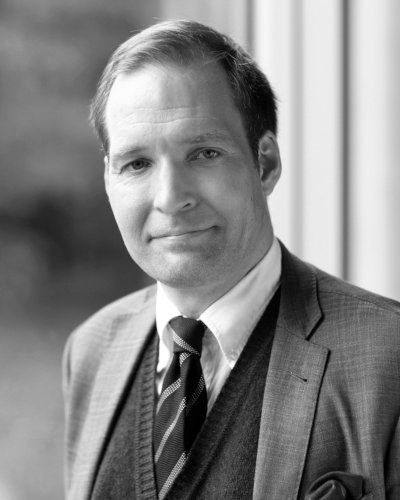 Magnus Blomkvist

(Finland) - Associate Professor of Finance
Magnus Blomkvist holds a PhD in financial economics from the Hanken School of Economics in Helsinki (2014). His research and teaching interests revolve around corporate finance, energy and alternative investment issues. His work has been published in several journals, including the Journal of Corporate Finance, Energy Journal and Financial Review, and has been disseminated in National Affairs, Het Financieele Dagblad, Business Insider, MSN, Investor Place, Fin Reg Blog, etc. Magnus has taught at Audencia, Aalto University, HSE, Prague University and Angers University.
Mark Conley

(USA) – Associate Professor of Entrepreneurship
Mark Conley holds a PhD in Psychology from Columbia University (2018). He studies the impact of motivations on entrepreneurship and innovation, leadership and management. He mainly uses field experiments combined with archives to identify, via linguistic tools, core motivations. These motivations are indeed predictors and causes of entrepreneurial outcomes, and also shed light on discrimination and leadership at work. His work has been published in numerous journals, including Academy of Management Journal, Organizational Behavior and Human Decision Processes, and Science Advances. Mark has taught at the Stockholm School of Economics, the London Business School and Columbia University, among others.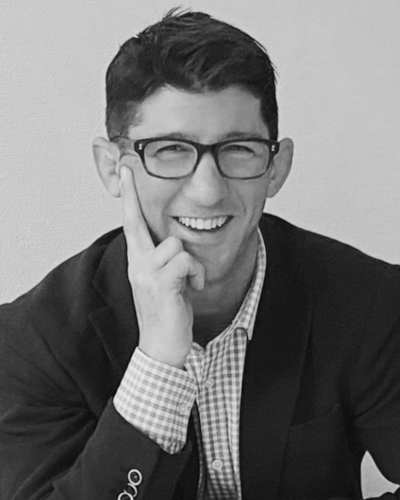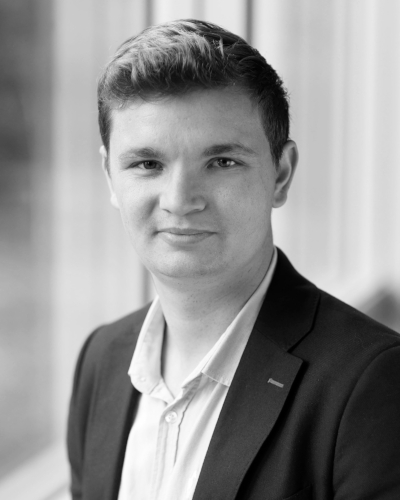 Maximilien Coussin

(France) – Assistant Professor of Finance
Maximilien Coussin holds a PhD in financial economics from the University of Panthéon-Sorbonne (2022). The main objective of his research is to understand how to effectively stabilise the financial sector by assessing the appropriateness of regulations, instruments, objectives and transmission channels. Thus, his work focuses on financial crises and monetary policy, but he also contributes to papers in market finance and microeconomics. Maximilien teaches finance, macroeconomics, statistics and econometrics at all levels. He is also involved in the popularisation of economics, editing and writing articles for several websites.
Hélène de Brebisson

(France) – Associate Professor of Accountability
After working for ten years in companies as a consultant, manager and then financial director, Hélène de Brébisson, a graduate of HEC Paris, taught for ten years at IESEG, where she also directed an apprenticeship Master's degree. She obtained her PhD at the University of Lille (2017). Her teaching focuses on accounting issues and is aimed at students and professionals of all levels, both beginners and specialists in these subjects. Her research work, both quantitative and qualitative, focuses on the economic consequences of the harmonization of financial information. It questions the role of the legal, linguistic and cultural environment in accounting practice, and explores the place of finance in small businesses. Hélène has published in the International Review of Law and Economics, Comptabilité - Contrôle - Audit and the Accounting, Auditing & Accountability Journal.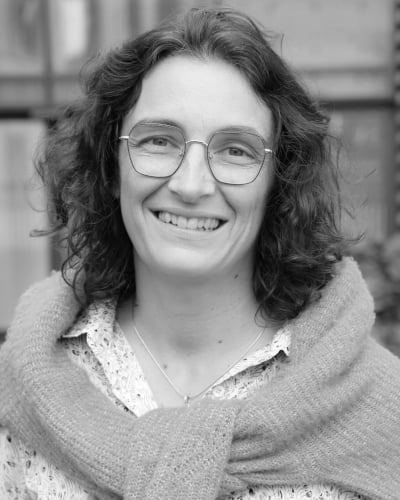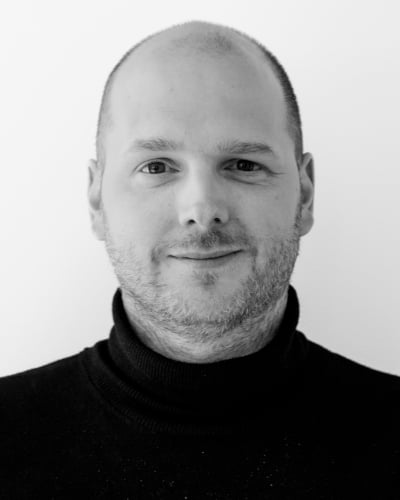 Co-Pierre Georg

(Germany) – Associate Professor of Finance
Co-Pierre Georg joined EDHEC Business School from the University of Cape Town, where he was an Associate Professor and South African Reserve Bank Research Chair in Financial Stability Studies. He obtained his PhD in 2011 from the University of Jena and later joined the Deutsche Bundesbank Research Centre, where he held a part-time position after joining the University of Cape Town in 2013. At UCT, Co-Pierre established a master's degree in financial technology and launched the UCT-Algorand Financial Innovation Centre. His research focuses on financial and social interconnections, and in his recent work he is particularly interested in how technology shapes a new financial system.
Maïlys George

(France) – Assistant Professor of Management
Before joining EDHEC, Maïlys George was a postdoctoral researcher at IESE Business School, and obtained her PhD in organizational behavior in 2021 at ESSEC. Maïlys's research revolves around two broad themes: Role transitions, and identity. Her research on role transitions explores how individuals move across different positions and the challenges that accompany such movement. There are two types of transitions: everyday transitions, also known in the jargon as micro transitions, and sequential transitions where one leaves a role to take on a new one, also known as macro transitions. For example, this could be a change of job in the workplace, a career transition, becoming a parent, divorce, widowhood... In her research on identity, she investigates how individuals sustain representations of themselves that foster feelings of continuity and coherence in contexts characterized by uncertainty. Her work explores the intersection of the two themes and the role of identity in undertaking and navigating role transitions.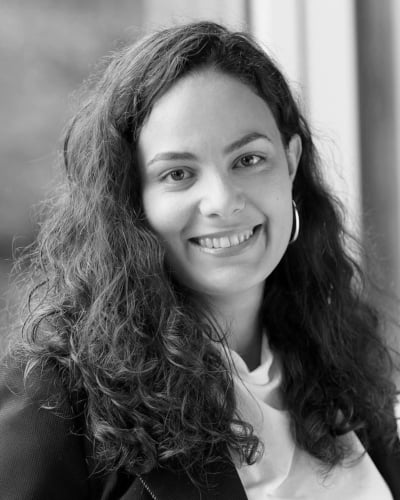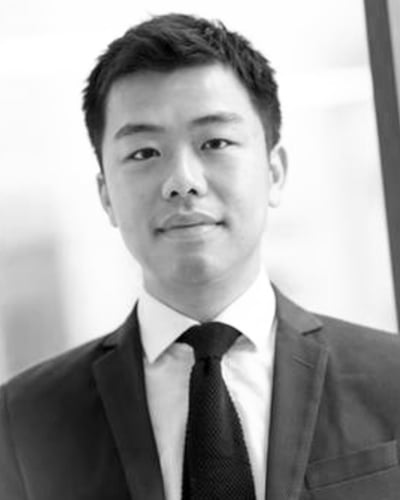 Xing Huan

(China) – Associate Professor of Accounting
Prior to joining EDHEC, Xing Huan was an Assistant Professor of Accounting at Warwick Business School, Research Fellow in Banking and Finance at University College Dublin, and visiting scholar at Case Western Reserve University. He earned his PhD from Ca' Foscari University of Venice and MA from Durham University Business School. His research is at the interface of financial accounting and empirical banking, covering a broad range of topics including disclosure, financial regulation, climate risk, and operational risk. His research was funded by Irish Research Council (IRC) and Italian Ministry of Education, Universities and Research (MIUR).
Arnaud Monnier

(France) – Assistant Professor of Marketing
Arnaud Monnier has just obtained his PhD from Cornell University (May 2022). He is interested in the psychology of perceived value in the consumer. He draws on behavioural studies of price to understand how subtle changes in the environment affect the perceived economic value of products. It also examines the psychological benefits and antecedents of the under-researched but key consumer well-being trait of anchoring. Finally, he is interested in food decision-making, and more specifically in how a modified food ecosystem could help individuals to consume more healthily. His work has been published in the Journal of Consumer Research and the Journal of the Association for Consumer Research.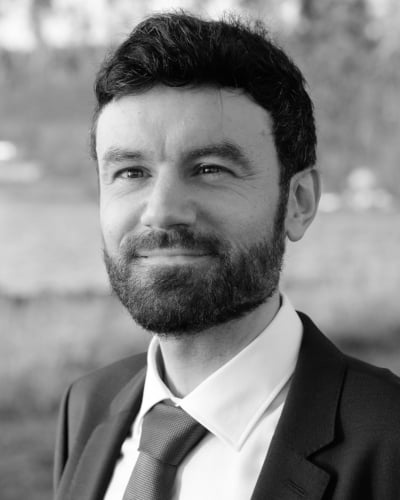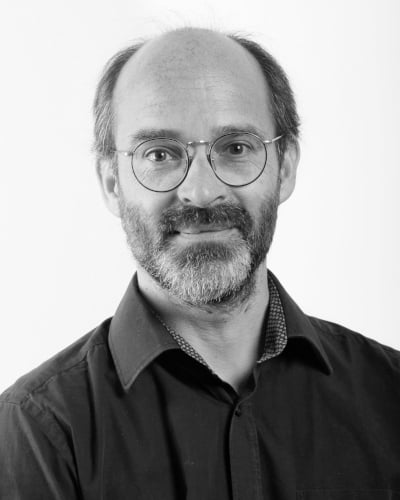 Wim Vandekerckhove

(Belgium) – Professor of Business Ethics
Before joining EDHEC, Wim Vandekerckhove was a lecturer at Ghent University, a visiting professor at the University of Oslo and Griffith University, and at the International Anti-Corruption Academy. He was also Professor of Business Ethics at the University of Greenwich and holds a PhD from Ghent University (2005). Wim has provided whistleblowing expertise to various organisations, including the Council of Europe, UNODC, the International Olympic Committee, Transparency International, the UK Department of Health and the British Standards Institute (BSI). He was the organiser of ISO37002, the international standard for whistleblowing management systems. His research has been published in the Journal of Business Ethics, Philosophy of Management and Organization Studies among others.
David Zerbib

(France) – Associate Professor of Finance
Olivier David Zerbib is Associate Professor of Finance and Academic Director of the MSc Climate Change and Sustainable Finance (EDHEC - Mines Paris). His research focuses on environmental and sustainable finance, particularly from the perspective of asset valuation and impact investing. He has published in journals such as Management Science, Review of Finance, and the Journal of Banking and Finance. Prior to joining EDHEC, he was an Assistant Professor at Boston University and received his PhD in finance from Tilburg University. He is a graduate of ENSAE Paris and the Paris School of Economics. Before starting his PhD, he worked for ten years in the investment industry