STUDENT DATAVIZ CHALLENGE
MAKE A DIFFERENCE USING DATA
Congratulations to all participants of the 2023 Student Dataviz Challenge and the 3 winners!
1st place: Felix Schwebel - University of Hamburg
2nd place: Aleksandr Nalepkov - Edhec Global MBA
3rd place: Cécile Chen - Edhec MSc Data & AI
Check out our 2023 finalist entries here.
THE CHALLENGE
If you are passionate about data, or if you would like to practice and improve your data visualization skills whilst supporting UNICEF mission, the Student Dataviz Challenge is an ideal opportunity for you to make a difference and put your skills to the test alongside of hundreds of other students across Europe.
It is a unique competition designed to put theory into practice and have fun with the data using Tableau software and open data provided by UNICEF. The top 10 entries will present their visualization to the judges and partners and compete for the opportunity to interview with UNICEF for a Data Visualization internship.
Get inspired : Check out our 2023 finalist entries here. Listen to previous winner, Qiaolong Lin on his experience of the data viz challenge and how important data is in his current role here.
Take part in the 2023 Student Dataviz challenge!
Publish your viz entry to your Tableau Public Profile with the tag #StudentdataViz2023. Submit your work here.
HOW DOES THE CHALLENGE WORK?
Students who wish to participate in the competition must use any data from UNICEF, to support UNICEF Missions. The top 10 entries will be selected by the judging final and will pitch their projects in the final, to be held in Paris and will compete to win a range of prizes including the opportunity to interview with UNICEF for an internship
 
• Please note that the problem statements and data sets can be considered a starting point, and additional analysis is recommended and encouraged!
• Feel free to expand and leverage other data sets. Challenge participants can complement the UNICEF data with additional dataset(s) from sources listed on this page.
 
The challenge is to bring out the stories behind the data!
 
JUDGING CRITERIA
A jury made up of experts from partner companies will select the top 10 vizzes based on:
Creativity (25 points): Does the viz show insights in an interesting way?

Beauty/Design (25 points): Is the viz well-presented, relevant, and effective?

Analytical Depth (25 points): Was the data used effectively to explore the question/issue or topic?

Overall (25 points): Rate the visualization overall.

The Final: The top 10 entries will proceed to the final where they will pitch their vizzes to the panel of judges.
WHAT CAN I WIN?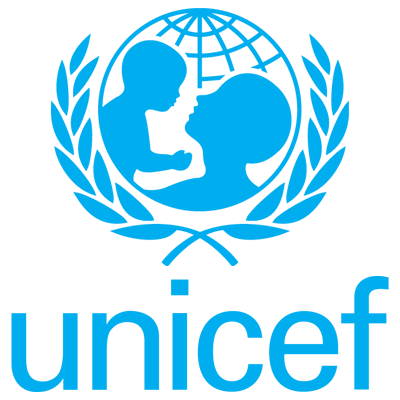 1st Place
1 interview with UNICEF  for a Data Visualization internship
1 individual coaching session with Mazars, to help prepare you for your future job applications and interviews
Visit to Mazars Head Quarters in Paris   
'DataViz and Pitch' coaching session with a Mazars expert pre-final
Complimentary ticket to the Paris Vivatech Conference 2023, offered by EDHEC
Tableau Desktop Specialist exam voucher
Travel Vouchers available on request
EDHEC give aways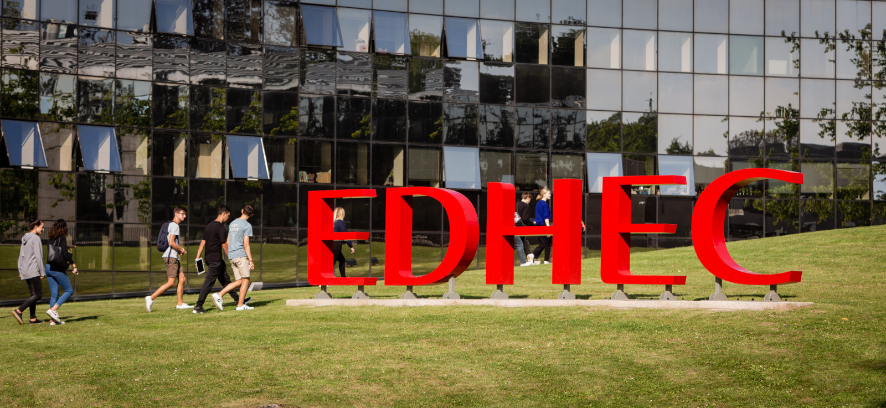 Runners up (2nd & 3rd Place)
1 individual coaching session with Mazars, to help prepare you for your future job applications and interviews
Visit to Mazars Head Quarters in Paris   
'DataViz and Pitch' coaching session with a Mazars expert pre-final
Complimentary ticket to the Paris Vivatech Conference 2023, offered by EDHEC
Tableau Desktop Specialist exam voucher
Travel Vouchers available on request
EDHEC give aways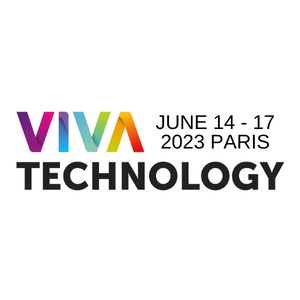 Finalists
'DataViz and Pitch' coaching session with a Mazars expert pre-final 
Complimentary ticket to the Paris Vivatech Conference 2023, offered by EDHEC
Visit to Mazars Head Quarters in Paris  
Tableau Desktop Specialist exam voucher
Travel Vouchers available on request
EDHEC give aways
Additional prizes may be awarded at the discretion by the organisers and partners.
Please refer to the competition rules and regulations for more information.
HOW TO ENTER
The Challenge is open for entries until 11.59 CET 11 April 2023. Good luck and we look forward to doing good with data together!
WHO CAN ENTER?
The challenge is open to all students currently enrolled in a degree-granting programme at an accredited academic institution in Europe when the entry is submitted
HOW TO ENTER?
BE ORIGINAL!
Students can submit one visualisation only and the work must be original. Please check out the official rules for the full terms and conditions. Please email us if you have any questions.
DOWNLOAD YOUR FREE TABLEAU LICENSE
As a student, you have free access to Tableau Desktop, eLearning and Prep via Tableau Academic Programs. All entries must be submitted using Tableau. Get your free Tableau for Students to start practising!
REGISTER YOUR INTEREST & SUBMIT YOUR VIZ
Step 1: Register your interest in the Student Dataviz challenge here. Sign up now to receive regular updates, data viz tips and news about the Student Data Viz Challenge. 
Step 2:  From March 7, submit your work here.
Setp 3:  Publish your viz entry to your Tableau Public Profile with the tag #StudentdataViz2023. Your entry can be a viz, dashboard or story. Please note that your submission must be publicly available and accessible at all times during the competition period and must comply with the competition rules and Tableau terms and conditions.
Get inspired! See the 2022 DataViz finalists here.
Are you a professor? Would you like to get your students involved in the 2023 challenge? Contact the challenge team to find out more.
DATAVIZ RESOURCES
Learn more about Data Viz and improve your data viz skills!
Attend our upcoming webinars:
Check out previous entries for the data viz challenge here:
PANEL DISCUSSION
Data Viz Discussions: Why is data visualisation important for business and your career?
Being able to make informed, data-based decisions is a critical skill for any manager and the field of data visualisation has grown rapidly in the past few years to ensure that businesses can make informed, reliable choices and identify key trends.
But is data visualisation something only data analysts and specialists need? If you don't want a career in data viz, statistics or analytics why would you want to learn about data visualisation or practice this skill?
In this Data Viz Discussion, we ask experts from Mazars, Tableau, and MBA alumnus and EDHEC MBA Director their views on why data visualisation is important for organisations and future managers and leaders.
What skills are in demand on the market? Is data visualisation valued by employers?
Among the top 10 job skills for 2025 identified by the World Economic Forum are analytical thinking, complex problem solving, critical thinking and analysis, creativity and originality, and technology use. So, what is really interesting is that data visualisation is a combination of all these skills, blending the hard data analytical skills with the ability to communicate ideas effectively.
Of course, other skills are also in demand on the market such as active learning, innovation, leadership, programming, resilience, stress tolerance and flexibility.
Yet, today, the rising demand for data literacy on the job market is undeniable across all sectors, industries and job roles. Indeed from tech, consulting, finance, retail, healthcare, logistics to politics, there is a real need for data communicators in order to harness the power of big data, gain valuable insights and make informed business decisions. And this no matter the size of the organisation.
In terms of job opportunities, this translates into a high demand for data scientists and analysts, but also business intelligence specialists, across all functions in organisations: marketing, finance, HR, L&D, operations, sales…
Nowadays, everything can be measured and monitored. Being able to make sense of this mountain of data, share with colleagues and clients efficiently, and make successful decisions over time makes data visualisation one of the most in demand skills on the market.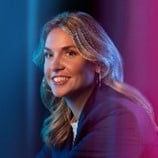 Jessica Wheaton, Learning & Culture Manager, Mazars Group
Is data visualisation important for companies?
It's difficult to think of a company that doesn't benefit from making data understandable. As we know, the age of 'Big Data' has transformed the way we capture, utilise, and interpret all of the data collected around us. Organizations realize the full value of their data when they're truly data-driven: When everyone—across all levels and roles—is empowered to make better decisions using data, every day with a Data Culture.
As Jessica said, everything is now measured and monitored. Data visualisation helps us to tell stories by structuring data into a form that's easier to understand, highlighting trends and outliers. A good visualisation tells a story that's easier to understand.
Companies use data visualisation to drive insights that allow them to make better decisions and to better serve their customers and stakeholders. By seeing and understanding certain patterns in their data, companies are then able to identify red flags and/or opportunities, and thus drive business ahead.
Data literacy is increasingly vital to modern organizations. While 83 percent of CEOs expect their organizations to be more data-driven, people often lack essential data skills with only 33 percent of employees comfortable using data analytics to support their decisions. Tableau Academic Programs aims to empower the next generation of professionals with the data skills they need to succeed in the modern workforce. Since 2011, Tableau Academic has enabled more than 1.9 million students and with software and data skills education and more than 45k instructors with software and teaching resources.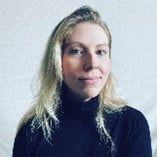 Ashley Koen, Academic Program Marketing Manager (EMEA) at Tableau
Is data viz a skill all managers should know? Is it important for your career?
In the modern digital era, data is an essential component of decision-making at every organization. However, data is simply information and can only be useful when everyone can understand it. Simply put, your data needs to tell a story.
Data visualization enables organization to turn this raw information into a more understandable and aesthetically pleasing visual medium that is easily digestible. Essentially, data visualisation bridges the gap between having lots of data and the ability to understanding it to drive action and decisions.
We are living in an increasingly data-rich world with more and more sources of data being factored in decision-making. The interactive nature of data visualization tools allows users to identify trends across multiple individual sources at the click of a button making it an indispensable tool at the workplace."

Ketan Kundargi - Strategy consultant & Marketing Expert, MBA alumnus at EDHEC and finalist in the 2020 Student Data Viz Challenge
Why teach data visualisation in business schools and universities?
Data visualisation and powerful tools like Tableau are accompanying the data revolution and changing the way we teach data analysis, strategy, finance, technology and marketing. With technology propelling us towards an ever more visual and data-driven style of communication, businesses and organizations need a way to quickly aggregate, analyze and synthesize large amounts of data to help people make better, more informed, and more inspired decisions. The whole world has been using data visualisations to have quick, meaningful updates on the key indicators of the global pandemic, it is a powerful example of how data visualization can impact not only business, but healthcare and public policy. As educators, we need to ensure that students are well prepared for the skills they'll need in the workplace and in the world moving forward. According to McKinsey, higher cognitive skills such as creativity, critical thinking and decision making are among the top skills for 2030, all of these skills are at play when creating data visualizations. Just like Excel revolutionised learning in finance, accounting and statistics in its day, data visualisation tools are changing the way we teach and learn about data.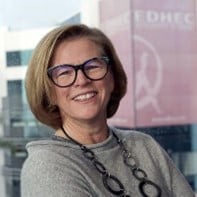 Sandra Richez, Global MBA Programme Director, EDHEC Business School
OUR PARTNERS

Mazars is an internationally integrated partnership, specialising in audit, accountancy, advisory, tax and legal services*. Operating in over 90 countries and territories around the world, we draw on the expertise of more than 42,000 professionals – 26,000+ in Mazars' integrated partnership and 16,000+ via the Mazars North America Alliance – to assist clients of all sizes at every stage in their development.
Find out more: www.mazars.com
*Where permitted under applicable country laws

Tableau helps people see and understand data. Tableau's self-service analytics platform empowers people of any skill level to work with data. From individuals and non-profits to government agencies and the Fortune 500, tens of thousands of customers around the world rely on Tableau's advanced analytics capabilities to make impactful, data-driven decisions.
For more information, please visit www.tableau.com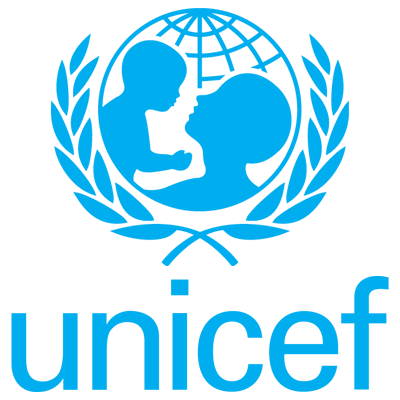 UNICEF is mandated by the United Nations General Assembly to advocate for the protection of children's rights, to help meet their basic needs and to expand their opportunities to reach their full potential. UNICEF is guided by the Convention on the Rights of the Child and strives to establish children's rights as enduring ethical principles and international standards of behaviour towards children. UNICEF insists that the survival, protection and development of children are universal development imperatives that are integral to human progress. UNICEF mobilizes political will and material resources to help countries, particularly developing countries, ensure a "first call for children" and to build their capacity to form appropriate policies and deliver services for children and their families. UNICEF is committed to ensuring special protection for the most disadvantaged children – victims of war, disasters, extreme poverty, all forms of violence and exploitation, and those with disabilities. UNICEF responds in emergencies to protect the rights of children. In coordination with United Nations partners and humanitarian agencies, UNICEF makes its unique facilities for rapid response available to its partners to relieve the suffering of children and those who provide their care. UNICEF is non-partisan and its cooperation is free of discrimination. In everything it does, the most disadvantaged children and the countries in greatest need have priority. UNICEF aims, through its country programmes, to promote the equal rights of women and girls and to support their full participation in the political, social and economic development of their communities. UNICEF works with all its partners towards the attainment of the sustainable human development goals adopted by the world community and the realization of the vision of peace and social progress enshrined in the Charter of the United Nations.
Find out more : https://www.unicef.org/