WHY I CHOSE THE EDHEC GLOBAL MBA - #MyMBAStory
Excellent ranking and renowned diversity of the cohorts are only some of the reasons why Vrushali Talekar chose the EDHEC Global MBA
Reading time :
28 Nov 2022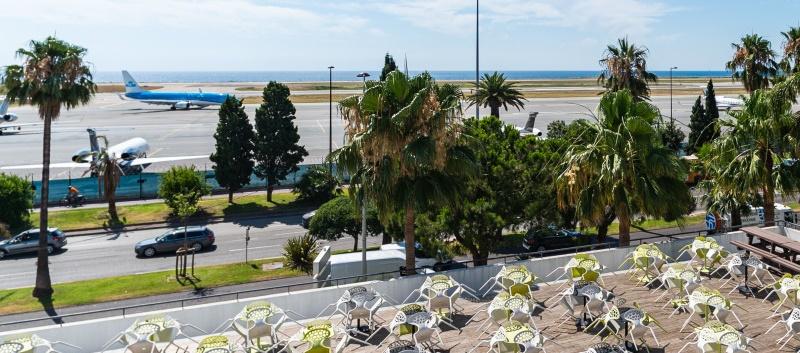 Vrushali from India has a background in engineering and enrolled in the EDHEC Global MBA programme to take her career to the next level. She started her career in software development and joined EHDEC in 2014 to pursue an MBA degree. Today, she is Product Portfolio Manager at Amazon, and has chosen to stay at the Côte d'Azur close to her school. We sat down with her to find out why she chose to come to Nice for the EDHEC Global MBA and what her main takeaways were.
Her main drivers were the quality of the programme and EDHEC's reputation for excellence, but not only: "EDHEC Business School has a history of 116 years of excellence and has maintained a consistent rank amongst top business schools in Europe. EDHEC has a good reputation in Finance worldwide and is well known for maintaining a rich diversity in class." she says.
Carefully designed 10-month programme
Surveys show that popularity of one-year MBA programmes is rising as more and more people prefer taking shorter breaks in their careers for an MBA. The 10 month intensive MBA program at EDHEC is very carefully designed to do justice to the curriculum and timeline. In terms of ROI, a 10 month MBA programme is cost-effective and perfectly suits their needs by helping them implement their career plans within an year of joining the MBA.
EDHEC' CareerSMART programme  is an integrated part of the curriculum and involves regular meetings and workshops to provide the necessary training to boost students' skills and build on strengths. The EDHEC Global MBA CareerSMART Programme is an individualised programme with personalised career coaching for each Global MBA participant. 
Ranking
The EDHEC Global MBA is regularly ranked within the top programmes worlwide for various criteria, for example #1 in Europe for new career opportunities and #1 worldwide for diversity (The Economist) and Return on Investment (QS), #3 worldwide for ESG according to the Financial Times. The school has been among the first Business Schools worldwide to receive the 'triple-crown, recognised for the excellence of its programmes by AMBA, AACSB, and EQUIS alike.
International Exposure and Diversity of the cohort
EDHEC ensures that courses are in line with the market and with the support of international Advisory Boards, company leaders share their expertise to guide the future of programmes. In addition to academic learning, EDHEC puts a strong focus on Action Learning where MBA participants learn from real life case studies from businesses across the globe. Designed to give students an international overview of business,  the programme gives students a firsthand experience of various industries and their business models through field and business trips to different countries.  As part of her MBA programme, Vrushali participated in a business trip to South Africa to study business strategies used by renowned firms in SA and various sustainability projects undertaken to build a sustainable future.
MBA Participants also gain knowledge about practises in business from fellow classmates who come from different countries and industries from all around the world. International exposure is key to unlocking global career opportunities.
"EDHEC Global MBA class in my year year had experienced professionals from 26 nationalities enrolled. Students on an average come with 8 years of experience in different industries and functions." remembers Vrushali.  The EDHEC MBA admissions team ensures diversity in terms of culture and business experience in an MBA. Group work and assignments help learn through interactions with participants with different professional and cultural backgrounds which makes them more aware of practises in different countries in business as well as in social life. It is not surprising that The Economist ranks the EDHEC Global MBA #3 worldwide for Diversity. 
Guaranteed Scholarship
EDHEC offers different, merit-based scholarships. Every qualifying student gets a scholarship without the need to apply separately. EDHEC's transparent scholarship policy provides valuable financial assistance to candidates.  A brilliant, talented young woman, Vrushali herself was awarded a Scholarship for Excellence.
The way EDHEC Business School adds value and provides a life-changing experience to MBA graduates is time and again reflected in alumni stories like Mohammad's , Ksenia's , Adriana's  or Plinio's .  
"I would say it was a really smart decision to be at EDHEC Business School and that one has deeper realisation of how lucky they were to be a part of such an institution after beginning their journey at EDHEC" she concludes. After her MBA, Vrushali made a considerable career jump and managed to stay abroad, rather than moving back to her home country.
"I would say it was a really smart decision to be at EDHEC Business School"
Could this be you ?
Evaluate your profile to speak to one of our career advisors and see how you would fit in with our next cohort.