The legal department: a key player in business innovation
Christophe Roquilly , Professor, Honorary Dean of Faculty, Director of the EDHEC Augmented Law Institute
Soufiane Kherrazi , EDHEC Augmented Law Institute Affiliate Researcher
At first sight, for many, law and innovation do not seem like a good mix. Yet innovation is becoming increasingly relevant for legal departments and today, we talk of innovative legal management (ILM). 
Our recent research (forthcoming) highlights some of the elements essential to innovation in legal departments.
A legal approach to business issues 
Traditionally, a legal department (LD) handles the firm's transactions with the legal system. As such, a LD is sometimes (often) seen as merely a support activity or even a cost centre that holds back company development.
Having long made up the DNA of legal departments, security and compliance (conformity) demands have often won over the need for creativity and innovation, which explains the reticence of traditional LDs to adopt disruptive technologies (connected objects, big data, artificial intelligence, etc.) for which legal apparatus have not yet been established. This attitude generates opportunity costs associated with renouncing or delaying the adoption of such technologies.
In this context, the question of ILM becomes imperative. Leadership that is agile and forward-looking adopts a business approach to the management of legal affairs. It aims to reinvent systems so that they can respond to safety and compliance demands as well as the imperatives of creativity and innovation.
At this stage, our research on this subject (carried out conjunction with the legal department of the video game publisher Ubisoft) reveals three key elements of an ILM: strategic alignment, a dynamic legal capacity, and management of legal talent.
Alignment with the general strategy
A legal department is called innovative (ILD) when it includes a philosophy of value creation and enhances the overall performance of the firm. From this perspective, an LD no longer looks like a cost centre but rather like a centre of profit or at least of value creation.
Thus, an ILD becomes a partner engaged in the development and implementation of the strategy. This alignment can be generated by strong linkages between the ILD and the company's strategic organs and corridors of power. Innovative legal departments should be attached directly to the executive board. That allows legal managers to sit on management/executive committees of the company. Being thus involved in such organs, legal advisors can identify with the firm's objectives and act in accordance with its strategic choices.
In this alignment, an ILD appears as a strategic resource that creates value just as technological, commercial, and logistical resources do. With a strategic perspective, it uses the legal environment to protect and valorise the other resources and assets of the firm. From there, an ILD sees itself as engaged in and connected to other links in the value chain such as R&D, marketing, and procurement so as to coordinate them and increase their value.
Dynamic legal capacity
This capacity describes the way in which the organisation uses its resources and skills. It is not enough to control resources or to possess skills; we must also know how to configure and refigure them continuously so that they increase value.
The ILD as a legal resource must be coherent with non-legal resources in order to create internal synergies and thus to develop a legal capacity. This involves mobilising the firm's resources and assets, which demands that legal management adopt a customer-oriented approach.
To do this, the ILD identifies the needs of its clients, especially in terms of internal functions and services, and works towards designing adequate responses. Legal solutions thus support and complement the technological and marketing tactics already in place. Such a hybrid package of solutions constitutes a strong strategic response to the environmental contingencies. 
For example, the digital giant Apple has for several years used legal resources (contracts, IP management) to reinforce its arsenal of technological and marketing solutions (update systems, selective distribution etc.) as part of its strategy to address problems such as counterfeiting and parallel markets.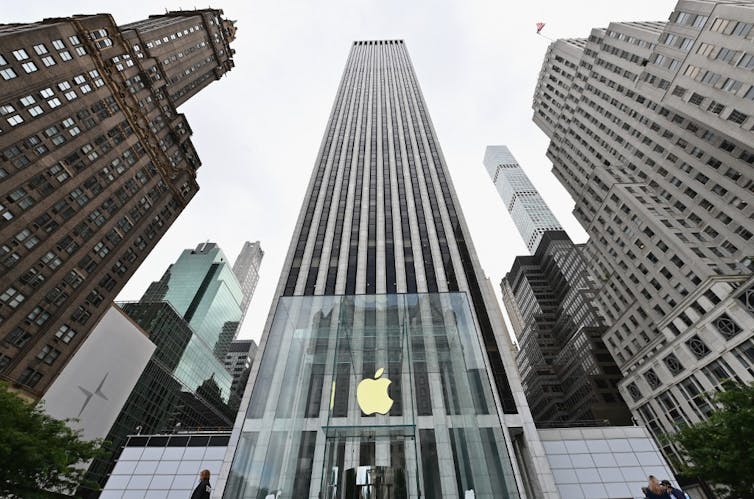 Other examples, including e-contracts, the iCloud Drive, enterprise legal management software, and the legal chatbot, are all hybrid solutions – legal and non- legal – reflect the dynamic legal capacity of the company.
Management of legal talent
Innovative legal management must work to improve the productivity of its lawyers. The opportunities presented by information and communication technologies, digital transformation, big data, artificial intelligence, and the like can be used to this end. The goal is to relieve lawyers of the tasks that create the least value so that they can focus on complex and strategic operations. The time gained can be converted into time for training or intrapreneurship.
For this, management must incorporate creativity and innovation in their management of legal careers, identify the key skills needed for creativity and innovation, and provide training programmes, evaluation, and rewards. 
In addition, innovative legal departments must not overshadow aspects linked to the management of change. Above all, innovation involves organisational change: changing the mindset of lawyers, changing routines, changing methods, etc. Without the implementation of effective mechanisms such as communication, commitment, and training, change can provoke resistance from legal colleagues and result in their withdrawal from the ILD project.
Regarding the implications for operational and managerial functions, innovative legal management can lead to the development of a dual capacity likely to become a competitive advantage over time. This capacity derives from the hybridisation of internal skills in an ongoing process. 
That being so, the ILD can mix conformity and innovation (non-conformism), using a combination of legal, technological, and marketing mechanisms, and support the strategy in its offensive and defensive aspects … "en même temps" ["at the same time"], to quote President Emmanuel Macron!