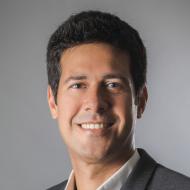 Olivier David Zerbib
Associate Professor
EDHEC-Risk Climate Impact Institute Affiliate Member
Main contributions
Management Science, Review of Finance, and the Journal of Banking and Finance
Faculty:
Data Science, Economics & Finance
Expertise:
Environmental and Sustainable Finance
Bio
Olivier David Zerbib is an associate professor of Finance at EDHEC Business School and the academic director of the MSc Climate Change and Sustainable Finance (EDHEC Business School -- Mines Paris). His research focuses on environmental and sustainable finance, especially from the asset pricing and impact investing viewpoint. Prior to joining EDHEC, he was an Assistant Professor at Boston University and obtained his Ph.D. in Finance from Tilburg University. He is a graduate of ENSAE Paris and the Paris School of Economics (Master APE). After he graduated from ENSAE and PSE, and before undertaking his Ph.D., he worked for ten years in the investment industry.
---
Publications of Olivier David Zerbib
30.06.2022 - Article in a peer reviewed journal
A Sustainable Capital Asset Pricing Model (S-CAPM): Evidence from Environmental Integration and Sin Stock Exclusion
|
Review of Finance, November 2022
---
09.05.2022 - Article in a peer reviewed journal
Climate Impact Investing
|
Management Science, June 2022
---