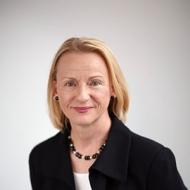 Anne Witte
Professor
Assistant Dean International Academic Affairs
Main contributions
World Values Researc (2017), Business and Professional Communication Quarterly (2014 ; 2017), Journal of International Education in Business (2014), Journal of Management Development (2014), Journal of Management Inquiry (2012) , The International Journal of Management Education (2011), Journal of Teaching in International Business (2003 ; 2010), Business Communication Quarterly (2000 ; 2014 ; 2017), Archives internationales de folklore et de l'ethnologie de l'Europe (2000).
Faculty:
Management & Humanities
Expertise:
Social and Culture Environments of Business, Values and Economic Development, Entertainment and Leisure Industries
Bio
Anne E. Witte, Ph.D, is Professor of Culture at EDHEC Business School. She combines expertise in a range of the humanities and social sciences to provide interdisciplinary instruction to management students. Author of a wide range of published materials in peer reviewed journals such as the Journal of Management Enquiry, Management Education, International Journal of Education for Business and Journal of International Business Communication, her current focus involves cross-cultural and diversity challenges for international business and the power of cooperation. She has served on the board of a non-profit enterprise dedicated to environmental protection of the Esterel region in the south of France and is events manager for a group of acoustic music musicians. With strong interests in comparative and international approaches to business education, she has been instrumental in the development of international off-shore programmes and multi-media distance-learning platforms. She holds two doctoral degrees (one earned in the U.S., the other in France), and serves as Assistant Dean for International Academic Affairs. A native New Yorker, she has lived in France for over 20 years.
---
Publications of Anne Witte
---
Derniers articles EDHEC Vox