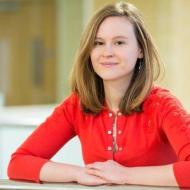 Skrålan Vergauwe
Associate Professor
Main contributions
Accounting and Business Research (2019), European Journal of Finance (2019), Journal of Corporate Finance (2015 ; 2019), International Review of Financial Analysis (2014)
Faculty:
Accounting, Control & Legal Affairs
Expertise:
Corporate decision-making, Disclosure, Fraud, Tax avoidance
Bio
Skrålan Vergauwe, PhD, is an Associate Professor of Accounting at EDHEC Business School. She holds a PhD in Business Economics from KU Leuven. Prior to joining EDHEC Business School, Skrålan worked at Lancaster University in the United Kingdom. Her research interests include corporate decision-making, disclosure, fraud and tax avoidance. Her work has been published in Journal of Corporate Finance, Accounting and Business Research, International Review of Financial Analysis and European Journal of Finance.
---
Publications of Skrålan Vergauwe
01.10.2015 - Article in a peer reviewed journal
Tournament incentives and corporate fraud
|
Journal of Corporate Finance, October 2015
---
01.12.2014 - Article in a peer reviewed journal
Corporate governance and the information environment: Evidence from Chinese stock markets
|
International Review of Financial Analysis, December 2014
---